Kenya Airways appoints Sebastian Mikosz as chief executive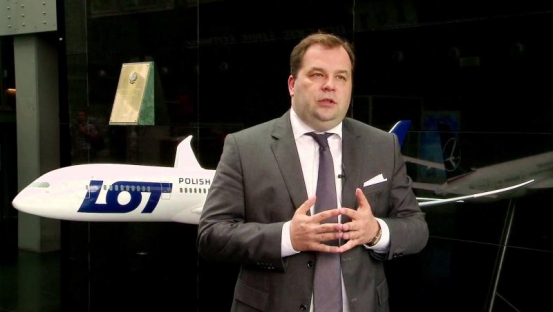 Kenya Airways has appointed Polish national Sebastian Mikosz as its new chief executive officer.
Mikosz, who is taking over from Mbuvi Ngunze, will assume office on June 1.
However, the airline said Ngunze would stay on, beyond June, to help conclude ongoing financial restructuring.
Mikosz, who between 2013 and 2015 steered Polish Airlines from loss-making into profitability, is expected to conclude a turnaround Ngunze initiated.
"I am pleased to announce appointment of Mr Sebastian Mikosz to the role of group managing director and chief executive officer with effect from June 1, 2017," KQ chairman Michael Joseph said in a statement.
He added: "He has been chief executive of LOT Polish Airlines, one of the oldest airlines in the world – a position he held twice including an in-depth turnaround of the company leading to its first positive result in many years."
Central European
Mikosz, 44, has also worked with eSky.pl, a leading central European travel agent, Deloitte Business Consulting in Poland as well as the Polish information and Foreign Investment Agency, which is charged with attracting foreign investments to Poland.
In addition to taking KQ back into profitability and concluding the turnaround strategy, the new CEO is also expected to manage human resource turnover where KQ has over the years lost talent to more moneyed airlines. He will also be keen to manage frosty relations between senior management and employees that are always threatening to go on strike.
Ngunze resigned in November last year but KQ said he had agreed to stay on, to help with transition as well as the financial restructuring, until the end of the first quarter of 2017.
"Mbuvi will stay beyond June as an advisor to the company until the capital optimisation plan is completed, which we expected will be done by end of July at the latest," Joseph said.
Ngunze has worked with KQ for five years, two as the chief executive. Ngunze took over when the company was in deep financial ruin.
Just six months after taking over, he announced the biggest loss in KQ's history of Sh25.7 billion for the year ended March, 2015. Things worsened in the following year, when KQ registered another record loss of Sh26.2 billion for the year to March 2016.