City retailers lose out to neighbourhood malls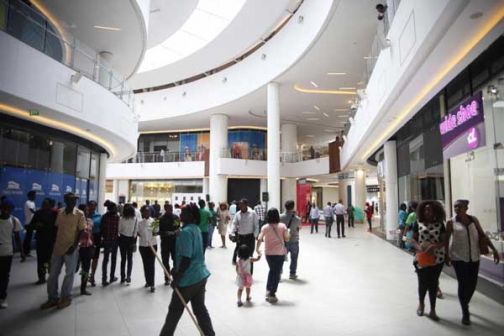 Neighbourhood malls are giving retailers in Nairobi's Central Business District (CBD) a run for their money, as shoppers prefer to carry their shopping for shorter distances.
Britam Asset Managers say customers want more convenience, which is turning the tide in favour of neighbourhood malls.
"More neighbourhood malls are expected as developers move to provide convenience," said Britam in their 2016 Real Estate Report.
Supermarkets in the CBD are already feeling the heat, with Tusky's Duruma Road and Nakumatt Ronald Ngala in the city shutting their doors.
The two local rivals are situated at one of the most populous home-bound areas for Nairobi residents who use public means alongside Naivas and Karrymatt.
Tumaini, Cleanshelf and other small retailers located in residential areas are witnessing a boom in customer traffic.
Britam said real estate opportunities lie in the provision of smaller retail convenience stores in Nairobi, centralised all-inclusive industrial parks, in areas with efficient transport systems as well as lower market large-scale residential development across the country.
This year alone, Two Rivers and Rosslyn Riviera have opened their doors to the public in Nairobi.
Other malls expected to open this year in the capital are Waterfront in Karen, Diamond Plaza 2, the Laxcon Mall along Kangundo Road, General Motors Mall, Bellevue Mall and South Fields Mall, all located on Mombasa Road.
"The Waterfront offers over 200,000 square feet of retail galleries and restaurants, centred around 50 acres of trails and parkland, outdoor amenities and lakeside activities, which will keep the entire family entertained and allow you to re-connect with nature within minutes of your doorstep," said Freda Rutere-Mbugua, a development management consultant.
Rent in malls, however, is expected to remain relatively stable as new retail stock is added to the market, evening out the demand and supply dynamics.
Britam also says the retail sector will continue to be wooed by global brands, including South Africa's clothing chain Foschini Group, Turk's LC Waikiki, UK's F&F and jewelry firms, including Austria-based Swarovski and India's Anmol.
Foschini, which has 22 different retail brands under its label, jewellery, accessories, sporting and outdoor equipment as well as homeware, plans to open 13 outlets in the country to add to its first branch at the Junction mall.
Lenovo launches new Moto Z smartphone in Kenyan market
Lenovo, through its Motorola Mobility subsidiary, has launched the Moto Z smartphone along with the new innovation Moto Mods in Kenya. The Moto Mods allows users a wide range of functionalities on their Moto Z smartphone.