Big shake up at Nation in drive to shore up revenue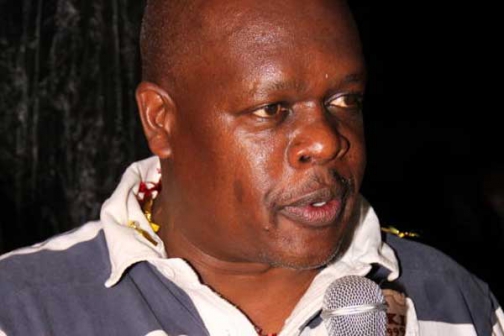 Nation Media Group has sent home dozens of senior editors, reporters and correspondents in its last phase of restructuring to cut costs.
The Nairobi Securities Exchange listed media firm has been undergoing a year-long realignment of the business that saw it shut down two radio stations and a Swahili TV station. It also merged the Sports Desk, International Desk and the Business Desk. It also froze new recruitment.
The move has resulted in job redundancies that forced several journalists out of the media house. This and natural attrition has seen the exit of many experienced hands. More exits are expected as some writers affiliated to the Kenya Union of Journalists (KUJ), who have been earmarked for retrenchment, have challenged the terms of their exit in court.
"We are now entering the final phase, this will involve the reorganisation of all operations across our group to prioritise our resources and investments in content development, monetisation and innovation in line with the emerging ways that new age consumers are consuming media," NMG CEO Joe Muganda said in a release in December.
Mr Muganda said the new structure would allow the company grow new revenue streams while securing print and broadcasting streams in an efficient manner. "Regrettably this will result in reduction of our workforce through job redundancies," he said.
As part of this realignment, the media house has created the position of Executive Editor under veteran journalist Mutuma Mathiu who will be responsible for the Daily Nation but will oversee overall operations of the Daily Nation, Taifa Leo, Saturday Nation and Sunday Nation.
Reporting to Mutuma as product editors will be Ng'ang'a Mbugua (Editor, Saturday Nation), Michael Owuor (Editor, Sunday Nation), Nicholas Muema (Editor, Taifas), John Kamau (Investigative and Special Projects Editor), John Agunda (Op-Ed Editor), Elias Makori (Editor, Sports) and Bernard Mwinzi (Editor, Health and Science Desk).
Market dynamics
Eric Obino will take over the production hub as Head of Production, Timothy Wanyonyi has been appointed the Head of Content, while Churchill Otieno has been appointed the Editor, Online and New Content, the Group's Editor-In Chief Tom Mshindi, noted.
"As you are all aware, NMG is driving an online first agenda in response to the rapidly changing media market dynamics that have seen most of our consumers interact with our content primarily on mobile devices," said Mr Mshindi in an internal memo.
Media houses are restructuring to realign business to the disruption of online content and social media that has drawn advertisement away from traditional media. The industry has been struggling to grow readership and viewership with numbers falling as a result of online content and the liberalised digital TV space that has seen the emergence of a growing number of players.
In 2015, Standard Media Group released a number of its staff under a voluntary retirement offer as it sought to trim the newsroom to save on cost and realign its business model. Similarly, Royal Media Services Ltd sent home several employees in the competitive business environment that has seen growing pressure on revenues.