Treasury blames ministries for poor funds absorption
NEWS
By Lee Mwiti | Dec 3rd 2016 | 3 min read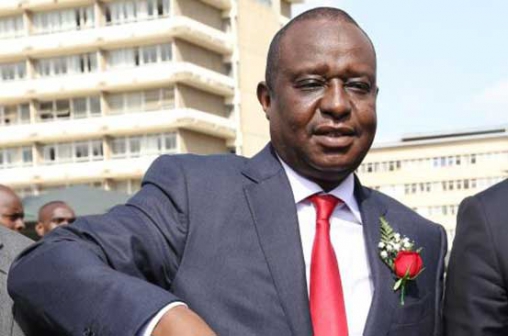 Treasury Cabinet Secretary Henry Rotich has blamed the low absorption rate of development funds on unrealistic demands for money by ministries during budget-making.
Mr Rotich said that many ministries are usually optimistic that they will wholly absorb the funds when the budget is being made, and make demands that they are ultimately unable to fulfill.
"I have realised that we end up putting a lot of money in the budget after huge demands are made by ministries. When the fiscal year ends, we are left with a lot of funds that are not absorbed," Rotich said.
He was speaking during the signing of a loan agreement between the Government and China-Exim Bank that will fund the construction of a Sh50 billion road in Kitui and Makueni counties.
The Treasury CS also said that the Government targets an absorption rate of 80 per cent, but as the year ends, the absorption rate is at 58 per cent. "In the supplementary budget we are working on, we are pressurising ministry officials to make their demands as realistic as possible, even as we encourage more uptake of funds to spur development," Rotich said.
He blamed lengthy procurement processes and too much need for approval from regulatory bodies like the National Environmental Management Authority (Nema) for the poor absorption.
He also added that the issue of compensation especially for land was another issue impeding absorption. "The issue of compensation is very key as far as poor absorption of funds is concerned. You want to start a project and someone takes you to court therefore stalling the project. On the issue of procurement, we are pushing for an amendment to the procurement law, to make the process quicker," Rotich said.
The CS also defended the Government from accusations that the country's debt burden was worryingly high, saying that the debt ratio to the Gross Domestic Product (GDP) was sustainable.
He said the Government targets a threshold of 50 per cent in terms of debt to GDP ratio, and currently the ratio stands at 48 per cent. Rotich explained that managing debt was critical to the Government, and that's why two weeks ago, Treasury tabled a plan to Parliament on how it intends to control its debt dynamics, a plan that Parliament approved.
Loan-repayment
"It should be understood that as the economy grows, and revenues expand, the ability to absorb more debt also rises. Our growth projections are high, and have been approved even by the World Bank and the IMF, and therefore, we can ably accommodate more debt," Rotich said.
In May this year, the World Bank released a report titled "Deal or No Deal, Strictly Business for China in Kenya" that painted a grim picture of Kenya's debt burden. The report stated that the country is currently setting aside a fifth of its budget in loan-repayment.
It also said that most of these loans were from China and were non-concessional and have ultimately raised the debt-to-GDP ratio so high within a short period of time, a ratio that might end up being unsustainable.