Top firms from Turkey to invest in Kenya as trade ties improve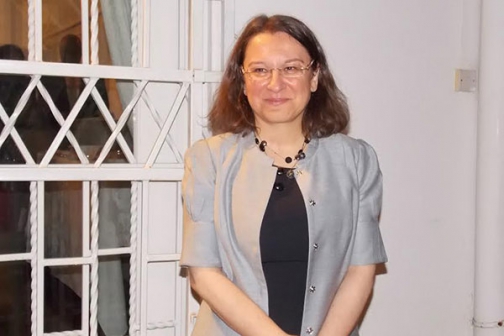 Major global brands from Turkey are set to establish their footprints in Kenya as economic ties between the two countries deepens.
Clothing firm LC Waikiki, furniture maker Dogtas and Sanitaryware producer Vitra are expected to begin operations in Nairobi by December this year as they seek a piece of the Kenyan and regional markets.
LC Waikiki is ranked third largest in the Turkish retail industry and has over 700 retail stores in 32 countries.
Dogtas is one of the main furniture makers in Turkey, focussing on specialty sofas and beds for export and domestic market. It has more than 200 stores including three in London.
Vitra is a major exporter of sanitary ware, bathroom furniture, brassware and ceramic tiles to more than 80 countries.
Also, turkish multinational KAYI Medical, known for construction of health campuses in various parts of the globe, is expected to ink a Public-Partnership Partnership deal with a public hospital in Nyeri in January 2017.
The PPP is meant to boost the capacity of the hospital to conduct specialised diagnosis of diseases.
KAYI Medical has a number of PPP deals with Turkish government to build, operate and transfer integrated health campuses.
Turkish Ambassador to Kenya Deniz Eke explained that the focus of Turkish economic ties with Kenya is not only to enhance access of Kenyan products in the Turkish market but also to attract Turkish companies to invest directly in Kenya.
"We are working for a win-win partnership with Kenya, to have more of our businessmen investing in Kenya, sharing their technical know how, and joining hands with local businesses to turn Kenya into a regional centre for their operations," she said in Nairobi as Turkey marked its National Day.
She added: "We are urging Turkish companies not to see Kenya simply as a market for their products. We want them to come and partner with their Kenyan counterparts to produce goods and services here in Kenya."
The envoy also revealed that Turkey is exploring the possibility of establishing a Turkish Industrial zone in Kenya to allow local production of goods for the local and export markets.
On his part, Cabinet Secretary for the Industry and Trade Ministry Adan Mohamed has also urged Turkish firms to consider producing goods and services in Kenya to serve the Kenyan and regional markets.
He spoke in Istanbul during the Turkish-Africa Business Forum that ended on Thursday where he led a delegation of over 100 Kenyan business leaders to explore business opportunities with Turkey.
"Turkey and Kenya previously agreed on a commitment to raise our volume of trade from the current Sh14.7 billion to Sh100 billion a year," he said.
He added: "The Turkish Exporters Association representatives are exploring possibilities of opening a Turkish Trade Center in Kenya."
A large number of Turkish companies in the building industry are in Nairobi to participate in a building and construction trade fair to explore business opportunities in Kenya.
The Big5 Construct East Africa Fair was between 2-4 November at the Kenyatta International Convention Centre.
Numerous companies from Turkey especially those in construction already have operations in Kenya.