Kenya among African countries losing billions in illicit cash flows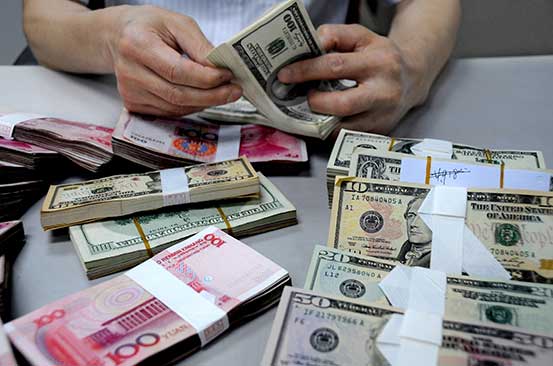 NAIROBI, KENYA: Kenya lost more than Sh160 billion in illicit finance flows in the eight years to 2011, a new report has shown.
Nigeria, Democratic Republic of Congo, Algeria and Mozambique are also affected by the virus which has seen the countries losing billions of shillings to undeclared taxes, criminal activities, sim box fraud, corruption and commercial activities
A report of the high level panel on illicit financial flows from Africa suggests that Kenya lost the billions between 2002 and 2011 to trade misinvoicing. Algeria is projected to have lost approximately over Sh 2 trillion ($25.7 billion) of its national revenue through Illicit Financial Flows (IFFs) between 1970 and 2008.
"The role of illicit finance flows and their adverse effect on the country's (Kenya's) GDP cannot be ignored," the report notes in its brief on Kenya.
The report was commissioned by the Economic Commission for Africa Conference of African Ministers of Finance, Planning and Economic Development.
"Our panel is convinced that Africa's retention of the capital that is generated on the continent and should legitimately be retained in Africa must be an important part of the resources to finance the post-2015 development agenda," Mr Mbeki says in his comments in the report. He was the chairperson of the panel.
The report corroborates an earlier study by the Danish government that found Kenya's tax loss from trade misinvoicing by multinational corporations and other parties could be as high as 8.3 per cent of Government revenue, hampering economic growth and resulting in billions in lost tax revenue.
The report notes that over the last 50 years, Africa is estimated to have lost in excess of $1 trillion (Sh105 trillion) in illicit financial flows (IFFs).
"This sum is roughly equivalent to all of the official development assistance received by Africa during the same time frame," the report says.
It is estimated that, at the moment, the continent is losing more than Sh5.2 trillion ($50 billion) annually in illicit finance flows.
According to the report, these estimates may well fall short of reality because accurate data does not exist for all African countries, and these estimates often exclude some forms of in illicit finance flows that by nature are secret, such as proceeds of bribery and trafficking of drugs, people and firearms.
The top 10 African countries by cumulative IFFs are Ethiopia, Nigeria, Egypt, South Africa, Morocco and Angola. The others are Algeria, Cote d'Ivoire, Sudan and Congo. These countries account for 79 per cent of total flows from Africa.
The report shows the great significance of IFFs from oil-exporting countries dominated by the North African and West African regions.
Nigeria accounts for the largest share of the illicit flows for West Africa (79 per cent), whereas Egypt and Algeria account for 66 per cent of the flows from North Africa.
Non-oil-exporting countries such as South Africa, Morocco, Côte d'Ivoire and Ethiopia also register significant levels of illicit finance flows for 1970–2008.
Illicit Financial Flows take place through criminal activities, tax avoidance, commercial activities, corruption, sim box fraud among other activities.
In Kenya, there have been cases of firms operating in the country reporting losses for several years on end whilst hiding their profits in administrative fees and asset transfers.
Local companies have also been said to have joined the bandwagon using loopholes in the financial reporting laws and corrupt tax agents to circumvent the taxman.
This denies Kenyans billions of shillings worth of services and developmental infrastructure despite the fact that the KRA perennially falls short of its target.
The massive gap in the revenue basket has been blamed on the existence of tax holidays and incentives which still remain in place despite calls from both within and outside government that such tax laws need to be scrapped.
In his argument to support the eradication of the flows, Mbeki says there exist a very significant and practical possibility to change the balance between the volumes of domestic and foreign capital required for sustained African development.
"The radical reduction of illicit capital outflows from Africa, short of ending them, is precisely the outcome Africa and the rest of the world must achieve to attain this balance," Mbeki says.
Tips on creating, leading high-performing teams
Organisations the world over are interested in hires with great leadership skills. No wonder just about all CVs landing on an HR desk nowadays have leadership skills as part of the attributes claimed by the job seeker.