When Kenyans could not dream of university education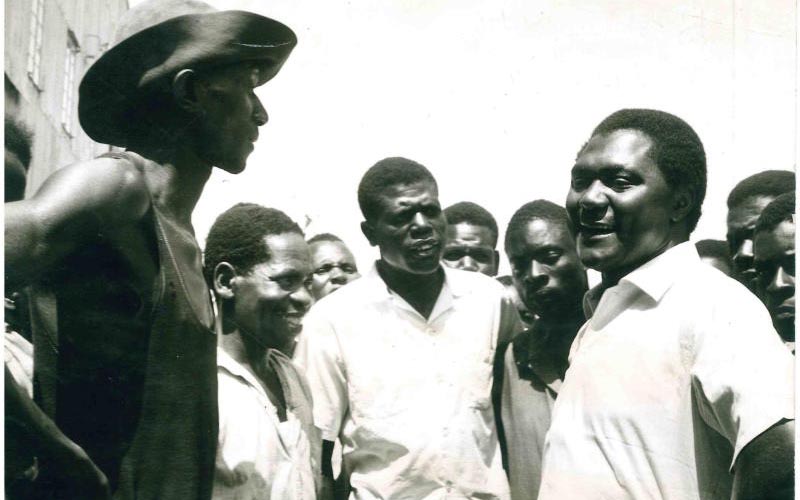 Thousands of parents are agonising how to pay school fees four times a year at a time the cost of living has shot up as the country navigates through yet another election cycle. These pains, however, pale in comparison with the miseries Kenyans went through as the first republic was midwifed 66 years ago.
At the time, the government gave scant regard to the education of African children who were "best suited" for manual and clerical work. A look at government expenditure then illustrates why some desperate teenagers embarked on dangerous journeys to Europe in the hope of securing better education.
In 1956, for example, the government spent a mere £4.8 million (Sh688 million) on Africans whose population then was 5.7 million. This money was meant to cater for 3,424 primary schools where 3,892,879 pupils were learning under the tutelage of 9,568 teachers.
Pupils who passed the extremely difficult examinations were expected to proceed to 18 secondary schools. At the time only 2,617 students were lucky to be offered places in secondary school.
Ironically, at the time the government gave more emphasis on teacher training colleges than secondary schools. Although there were only 64 such colleges they had a higher student population of 2,459 compared to secondary schools.
On the other hand, although there were a paltry 71 European primary and secondary schools with over 8,000 students, they were allocated £2 million (Sh287 million).
This was equivalent to the funds allocated to Asians to fund their 115 primary schools and 20 secondary schools.
On average, the government was spending £75.53 (Sh11,000) to educate a white child, £18.98 (Sh2,500) on Asians, while the African child was allocated just £4.22 (Sh573). African children were not allowed to dream beyond secondary school. This inequality motivated some of the pioneer African scholars to look for an alternative source of funding.
Although one of the most famous airlifts was spearheaded by Tom Mboya (pictured), some daring fellows secretly organised the admission of Kenyans in Russia and its allies in Eastern Europe.
In The Life and Times of Jean Marie Seroney, biographer Godfrey Sang writes how the outspoken lawyer secretly organised for some Africans to be admitted to Russia using Italy as a decoy.
Although there was a high price to pay for those who associated with Russia as they were treated as enemies of the state, Seroney who never shied away from controversy.