Former IEBC boss Issack Hassan among those shortlisted for Court of Appeal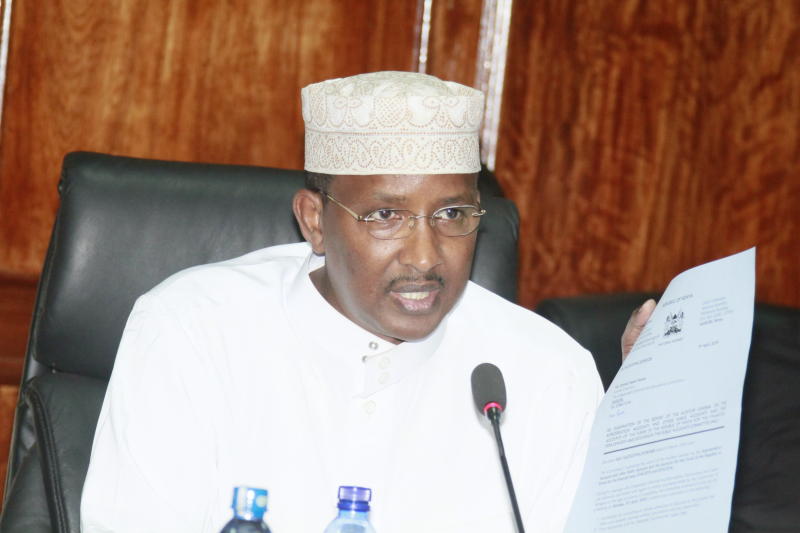 Former electoral commission boss Issack Hassan is among 135 applicants shortlisted by the Judicial Service Commission for the position of Court of Appeal and High Court Judges.
Hassan, who led the Independent Electoral and Boundaries Commission from May 2009 to October 2016, will be battling out with 30 other candidates for the six positions of Judges of the Appellate Court. He was shortlisted for the position alongside 22 High Court Judges, law scholars and senior lawyers who are seeking to join the bench at the second-highest court in the land.
Also shortlisted is Dorcas Oduor, the Secretary and Deputy Director of Public Prosecutions and Head of Economic, International and Emerging Crimes at the Office of the DPP. The High Court Judges seeking promotion to the Court of Appeal are Justice Lydia Achode, Abida Ali Aroni, Cecilia Githua, Luka Kimaru, Alfred Mabeya, Onesmus Makau, John Mativo, Christine Meoli, Florence Muchemi, Hedwig Ong'udi, William Musyoka and Fred Ochieng.
Others are Judges Nelson Abuodha, Bernard Eboso, Francis Gikonyo, Nduma Nderi, Jairus Ngaah, Grace Ngenye, Eric Ogola, Samson Okongo, Stephen Radido and Joseph Sergon. The lawyers seeking to join the Bench are Chiuri Ngugi, Paul Gachoka, Paul Ndegwa, Desderio Nyamu, Jane Onyango, Nixon Wanyama and Beauttah Siganga. The JSC Secretary and Chief Registrar of the Judiciary Anne Amadi stated in the notice that the candidates seeking to join the Court of Appeal will be interviewed between June 20 and July 6 at Reinsurance Plaza.
"Members of the public are invited to avail in writing any information in respect to unsuitability to any of the shortlisted candidates," said Amadi.