KNCHR decries rights abuse and obstacles in access to justice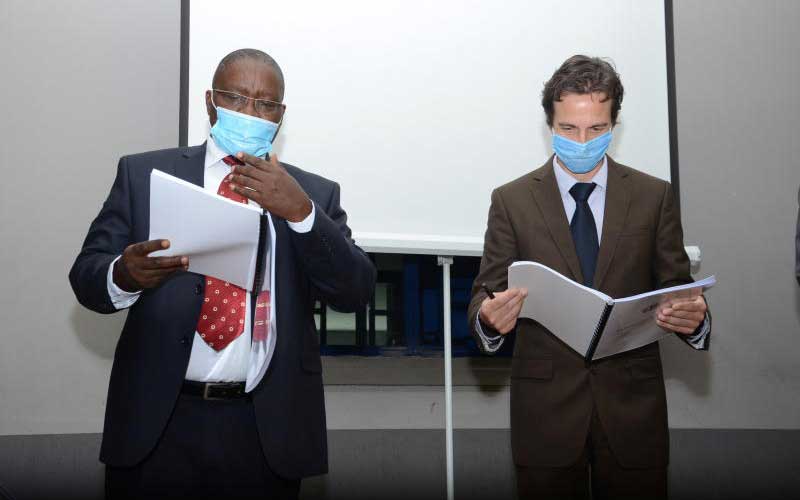 Police brutality and lack of access to justice have been listed as some of the negative resultant effects of Covid-19 pandemic in Kenya.
A new report by the Kenya National Commission on Human Rights (KNCHR) shows that some of the measures put in place led to loss of life as well as inhuman treatment of citizens in certain instances.
The report dubbed, 'Pain and Pandemic: Unmasking the State of Human Rights in Kenya in the Containment of the Covid-19 Pandemic', looks at several aspects in which the rights of Kenyans have been infringed during the pandemic.
"During the enforcement of the curfew and lockdown measures, loss of life, inhuman and degrading treatment and cases of torture were witnessed during the monitoring period as measures were being taken to contain the spread of the virus," the report said.
KNCHR said it documented 10 cases where lives were lost and 87 cases of degrading and inhuman treatment perpetrated by police.
It said it is working with partners, including the Independent Policing Oversight Authority (IPOA), to investigate the cases and ensure victims get justice.
Kenyans have also not fully accessed justice as the pandemic rages due to regulations and directions put in place, which have led to criminal offences and penalties. The commission cited restrictions of movement, maintenance of physical distancing and use of facemasks in public spaces.
The report states: "Consequently there has been an increase in the number of arrests and charges, making the demand for access to justice services higher. This, coupled with the scaling down of court services has increased backlog of cases."
The report fingered six cases of harassment in four counties. It, however, hailed the inclusion of media as part of essential services because this has ensured flow of information during this period. Also lauded were efforts by media houses and partners to provide training for their staff, a move meant to ensure safety and knowledge during the pandemic.
"On access to information, the Commission notes the swift setup of the National Emergency and Response Committee under the stewardship of the Ministry of Health, which has been issuing daily updates on the progress being made," reads the report.
But the commission takes issue with stigmatisation and victimisation which have faced recovered patients once they rejoin their communities.
It also said a significant number of learners have been left disadvantaged, especially those in public schools and in marginalised areas, who cannot afford internet or mediums like TV or radio sets.