Man linked to Arror-Kimwarer dams scandal arrested at JKIA
NAIROBI
By Jael Mboga | Dec 23rd 2019 | 2 min read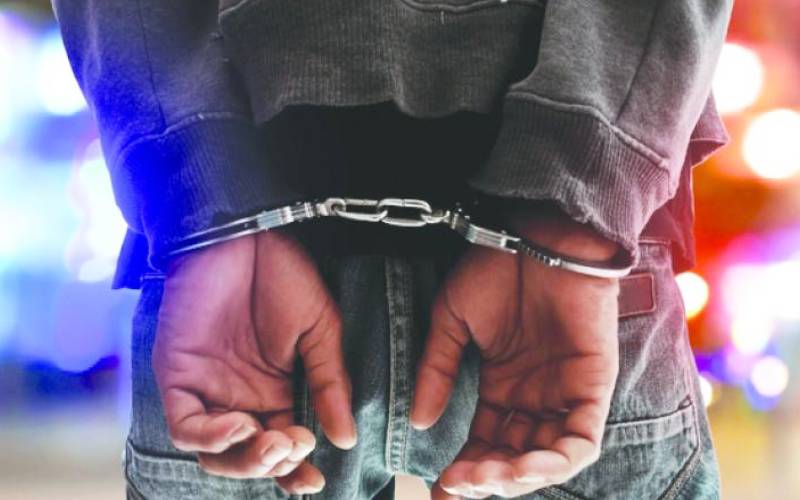 The Directorate of Criminal Investigation has arrested Jackson Kinyanjui, a wanted fraud suspect.
Kinyanjui is also wanted for his connection in the Arror-Kimwarer dams scandal.
He was apprehended last night at the Jomo Kenyatta International Airport, upon his arrival from USA.
The orders were issued by the DCI on July 22.
Kinyanjui was stopped by Immigration officials and later handed over to DCI detectives.
Upon interrogation he alleged that he had been cleared to travel on securing his passport from the Milimani Law Courts after a previous arrest.
He remains in police custody as investigations continue.
Treasury CS Henry Rotich and his PS Kamau Thugge are among 26 government officials charged in the multibillion-shilling Kimwarer and Arror dams' scandal.
They are facing 24 charges among them abuse of office and conspiracy to defraud.
According to the charge sheet, as seen by Standard Digital, these are the key charges.
Abuse of office
Rotich and Thugge were charged with abuse of office.
Rotich was charged with two counts of abuse of office. Part of the charge sheet read, "That on April 18, 2017, being the Cabinet Secretary National Treasury and Planning, you used your office to improperly confer a benefit to CMC Di Ravenna- Itiniera joint venture by unlawfully executing a facility agreement for the funding of the development of Arror multi-purpose dam."
Thugge on the other hand was charged with five counts of abuse of office.
According to the charge sheet, the individuals and entities entered into a commercial loan facility agreement disguising it as a government to government loan guaranteed by the Italian Government.