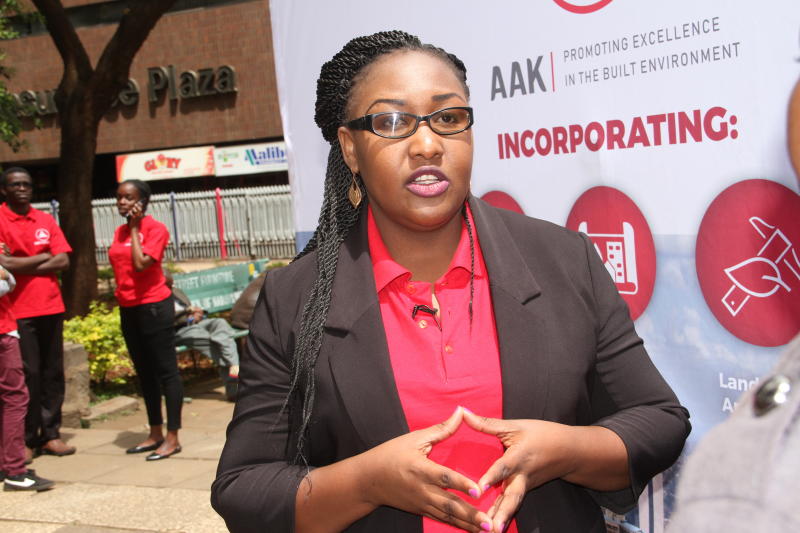 The suspension of international travel by the government to stop the spread of Covid-19 in March took a huge toll on the construction sector, a new report says.
Research undertaken by the Architectural Association of Kenya (AAK) showed the cost of construction inputs increased significantly in the first six months of the year.
The report dubbed, 'The Status of the Built Environment Report' for January to June 2020, was released by AAK on Tuesday.
"The lockdown on international travel and closure of businesses has caused a disruption in the construction industry supply chain especially from China and other regions," said AAK President Mugure Njendu.
"The cost of construction inputs recorded a significant increase in residential and non-residential buildings at 6.5 per cent and 1.8 per cent respectively."
Read More
Labour costs recorded a lower increase of 4.5 per cent in 2019 compared to 5.3 per cent in 2018, according to the quarter one survey of Kenya National Bureau of Statistics (KNBS) Economic Survey 2020.
The pandemic, Ms Njendu said, has watered down the gains noted in quarter one of the survey, where the real estate sector recorded a 4.3 per cent increase in 2020 as compared to 4.8 per cent in the same period in 2019.
Imported products
Kenya relies heavily on experts from China on construction of huge projects like roads, residential and commercial buildings and materials such as electrical equipment as well as steel.
Some of commonly imported products include gypsum boards, fiberglass panels, acoustical ceiling tile and metal studs with Kenyan homeowners increasingly looking to China for house fittings, thanks to their stylish designs and pocket-friendly prices.
The pandemic hit others key sectors hard, which directly affected the construction sector with hospitality and retail being the worst affected.
"In terms of performance, average rental yields softened across all sectors coming in at 7.4 per cent, 7.3 and 5.1 per cent, for retail, office and residential sectors, all down, respectively from 7.7 per cent, 7.8 and 5.2 per cent in first quarter of 2020," said the AAK report.
"If we must learn anything from the trends in this report, it is that the pandemic will have an impact on the consumption patterns of real estate products and that our industries are available, capable and resilient, and that we must literally, Buy Kenya, Build Kenya," said Njendu.