Property registration agony for buyers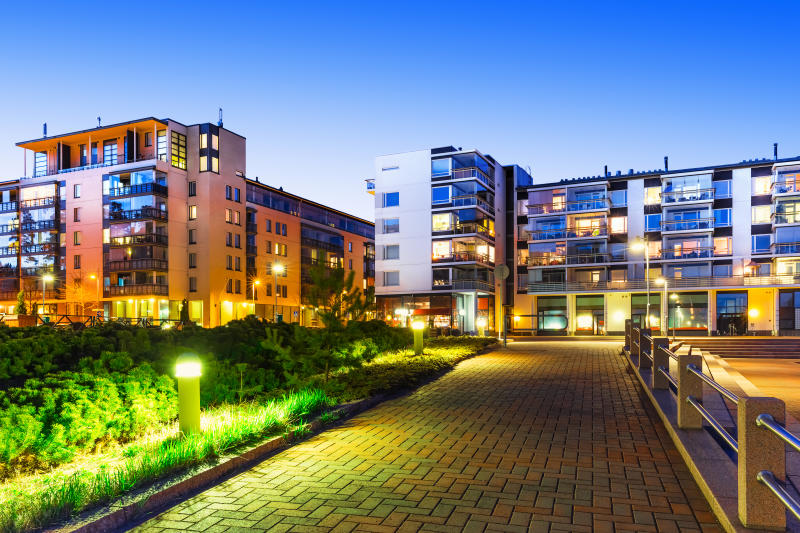 Frank Olero and his wife Pauline identified a bungalow in Kilimani, which they agreed to buy as their matrimonial home.
Three years down the line, they are yet to complete the transaction.
They do not understand the reason for the delay in transferring the property to their name, even after paying for the house and satisfying all legal requirements.
The couple is not alone. The slow pace of property registration has become a nightmare for investors in the real estate sector.
This despite claims by the Ministry of Lands that its automated process should take utmost 12 days.
In Rwanda, it takes a record seven days to transfer property and costs a paltry 0.1 per cent of the property value – similar to New Zealand – according to the latest World Bank Report on the ease of doing business.
Back home, conveyancers (property lawyers) are struggling to complete property registrations within 100 days.
Recently, the Cabinet Secretary for Lands and Planning Faridah Karoney exuded confidence that the introduction of the automated Lands Information Management System (LIMS) would slash the period of property registration from 73 days to 12.
However, even with the introduction of LIMS, the reality on the ground tells a different story.
The realities of challenges in property registration came to the fore at a Continuing Professional Development seminar this week dubbed 'Ease of Doing Business – Tackling Challenges in Land Administration and Management'. The forum brought together lawyers, officials from the Ministry of Lands and Kenya Revenue Authority.
"Property transactions are generally a nightmare. Some land registries do not even have franking machines to stamp documents after payment of stamp duty," says Law Society of Kenya (LSK) President Allen Waiyaki Gichuhi.
Gichuhi says the transactions are further complicated by several process, which include payment of the newly introduced Capital Gains Tax by the Kenya Revenue Authority. "We have several cases whereby results of both digitised and manual searches of one property are different," he says.
One would be lucky to register a property in less than 100 days through time consuming manual systems, which entail nine steps in far flung offices. A title search may take three days, land rent clearance (19 days), land rate clearance (five days), consent to transfer (nine days) and requisition of file valuation (four days).
Lawyer Peter Mwangi Muhiu says the main objective of the LIMS was to gradually phase out manual land registration processes. "The ultimate objective was a full migration to a digital platform for all land registration services in line with Section 10 of the Land Registration Act," Muhiu says.
He says the digital platform, first introduced in the Central and Nairobi Land Registries, has its ups and downs.
"The LIMS has improved the efficiency of some services such as applications for consent to transfer, lease and charge properties, land searches and payment of land rent and land rent clearance certificates," he admits.
On the flipside, Muhiu says the incomplete digitisation of LIMS impacts property transactions negatively following combination of digital and manual procedures for completion.
"The process of verification of titles is also not yet complete. Titles that have not yet been verified require physical verification at the Lands Registry in order to access services on the LIMS portal," he explains.
In daily practice, there are also several challenges with the recently introduced electronic land searches, which do not reflect all entries relating to particular properties.
This may be due to loss of information in the process of migrating the manual information to digital form. In most cases, a subsequent manual land search is necessary to confirm the entries on the digital land search.
Perhaps, what raises eyebrows is the disclaimer of the electronic land searches that it is not a reliable document contrary to Section 81(1)(b) of the Land Registration Act.
The disclaimer, which says the certificate is system generated further refers you to confirm its validity on the e-citizen portal.
The online platform is also not aligned to the new Land Regulations and therefore adoption of the prescribed forms is yet to be implemented electronically.
"The security and integrity of the online platform is not guaranteed. What measures have been implemented to prevent fraud, identity theft and system misuse?" Muhiu poses.
However, Ministry of Lands Principal Lands Registration Officer David Nyandoro says the Ministry is burning the midnight oil to ensure efficiency in property registration within 12 days.
"Registration of property has traditionally dragged over several reasons which include missing files, repetitive and redundant steps, duplication of duties, manual processes and lack of integrated payment systems," he says.
He says the current property registration process has been reduced from the tedious nine manual steps to three.
"Currently, the application for Land Rent Clearance certificate and consent to transfer takes five days, valuation site visit and report writing (three days) and registration of title (four days)," Nyandoro says.
He says the automated system has successes, which include faster issuance of rent clearance certificate, consent to transfer and charge.
"We even issue tracking numbers to applicants which they can use to know the progress of their applications. We have their phone numbers to contact them when their titles are ready for collection," Nyandoro says.
He assures that there is still work in progress to valid all land records, decentralize registration units and integration between LIMS and iTax.
"We are also awaiting completion of cadaster developments for Nairobi and amendment of the Stamp Duty and Land Registration Acts," Nyandoro says.