Centum breaks ground for Sh100 billion industrial park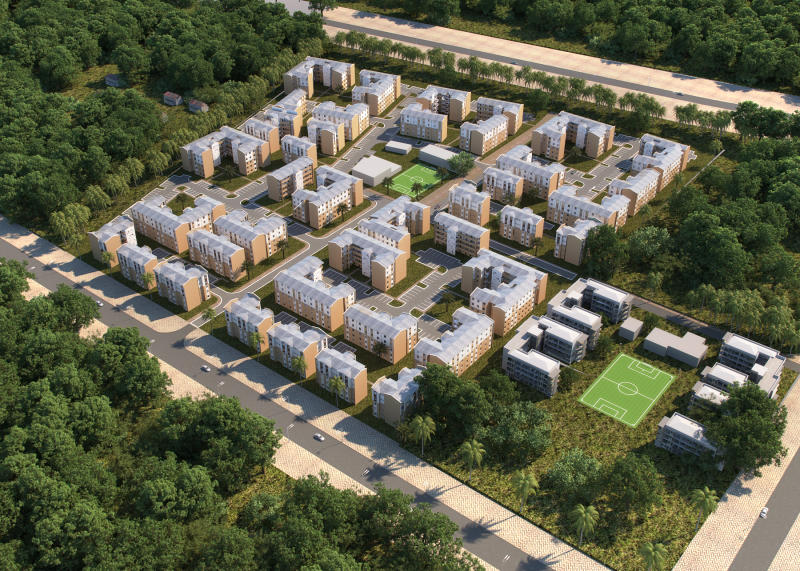 Centum Investment Plc has broken ground for a Sh100 billion industrial park in Kilifi County, making it one of the top real estate developers in Kenya.
Centum's biggest real estate development so far is Two Rivers Mall in Kiambu County. The planned industrial park will sit on 10,254 acres in Vipingo area of Kilifi.
Dubbed Vipingo Investment Park, the project is offering interested investors 1,150 acres of serviced plots for manufacturing, warehousing, logistics and commercial developments at between Sh18 milloon and Sh20 million per acre.
The neat rows of sisal, stretching over large swathes of land will soon become a city and a much sought-after destination," said Kenneth Mbae, Vipingo Development Limited's managing director.
Vipingo Development Limited is a subsidiary of Centum Investment Plc.
Mbae said the industrial park would be a mixed-use economic hub, integrating industrial, commercial, residential, hospitality and institutional uses.
According to Centum, the dream of setting up an industrial park, started back in 2015.
Take a quick survey and help us improve our website!
Take a survey
As it was outlined in their master plan, in 2018, the investment company was set to make Phase one of the Industrial Park development buildings construction and lease urban management become a reality after completing its site acquisition of their more than 10,254 acres piece of land along the Mombasa-Malindi highway and market survey two years ago.
The development has already acquired an export processing zone, which will offer tax incentives to licensed export processing companies.
"We are strategically located 35 kilometres from Mombasa. We are also connected to major infrastructure projects like the Standard Gauge Railway and other major towns. This city will be a game changer for the region," said Mbae. He said the park, which will neighbour Vipingo Ridge Estate, will enjoy high quality infrastructure and other services.
The development is accessible through two main roads: From Mombasa via the Mombasa-Malindi Road and from the Nairobi-Mombasa Highway via the Mariakani-Mavueni Bypass. According to Centum, a number of local and international investors have expressed interest in setting up base in the area.
"We cannot disclose who has already set base in the area for now. All we have are companies in final stages of finalising the deal with us," Mbae said.
The industrial park's proximity to the port of Mombasa, Moi International Airport and the Mombasa SGR terminal is expected to boost businesses that it will host.
"The recently completed Mariakani-Kaloleni-Mavueni Bypass and the planned expansion of the Mombasa-Malindi Road will reduce the driving time between the development and Mombasa.
Part of the 10,254 acres will be used to develop a residential estate, Vipingo Awali Estate, which will be part of the planned 200-acre Vipingo Lifestyle City. "We are also looking into the affordable housing segment. We will have the the Ridge Homes that will see the development of 1,200 units consisting of one-, two-, and three-bedroom apartments going for less than Sh4 million per unit," Centum said in a statement.
Other facilities will be a sea water desalination facility, shopping mall, school, hospital, church and a mosque.
To fight drought, involve communities
According to the latest information from the Meteorological Department, rainfall will be poorly distributed in April, May and June, and this will have a serious impact on agriculture