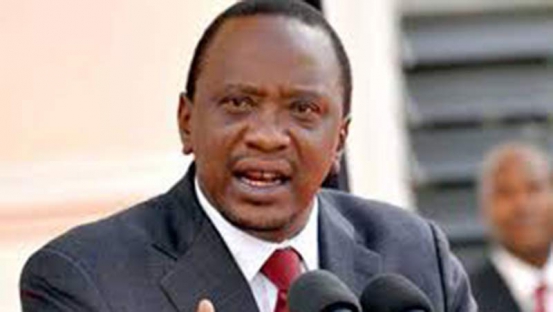 President Uhuru Kenyatta issued the Nubian community with a title deed for 288 acres of land in Kibra as the Jubilee administration neared their targeted three million mark.
Leaders from the Nubian community shed tears of joy after President Uhuru Kenyatta issued them with a Certificate of Incorporation for the 288 acres of land left of the Kibra military reserve that was originally 4,197 acres when it was established in 1902.
Over the years, parts of the reserve where the Nubians were settled by the colonial government were taken up by public utilities such as the Nairobi National Park, Langata Cemetery, Langata Women's Prison and the Jamhuri Park showground.
Since Kenya gained independence, the Nubian community has been pleading with successive governments to issue them with title deeds for what was left of the land.
President Kenyatta told the Nubian leaders led by the Chairman of the Council of Elders of the Kenyan Nubians, Sheikh Issa Abdulfaraj: "Ultimately we have found justice for you and I am very proud."
Read More
He then handed a certificate of incorporation in the name of the Nubian Community Trust. "Kibra should not be a tourist venue for people to come to see desperation and poverty."
The Government has already issued about 2.8 million title deeds. Cabinet Secretary for Lands Jacob Kaimenyi said his ministry will issue more than 200,000 title deeds in the next two months.