Kadoka: From drug addict to a star footballer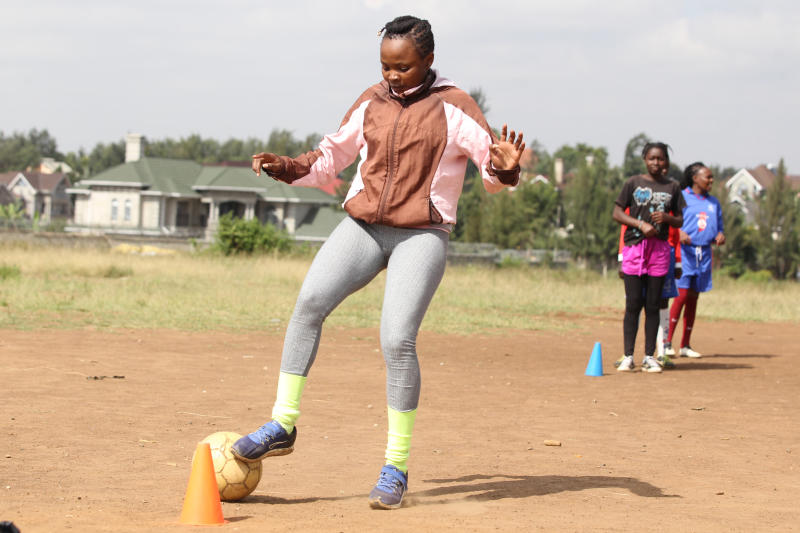 She dreams of playing for Harambee Starlets in future
Apart from playing football, she is also a plumber in Ruiru
Kitawa Kadoka, the Githothua Starlets defender, is a true definition of a hard working and determined footballer.
Against huge odds, there was no precedent about her future when she left Ruiru Girls High School in Ruiru Sub County, four years ago.
She never expected to emerge a captain for Gitothua Starlets or any team It was no doubt a long shot.
But Kadoka, who hails from Gitothua village in the outskirts of Kiambu where local brews are common, indulged in drugs at a young age.
While she shared her chilling experience, Kadoka said it wasn't her wish to indulge in drugs but, she said peer pressure in the surrounding environment and poverty, influenced her.
Kadoka said at one point she stayed home for a whole term after being sent from school due to lack of school fees and many times she would step in for her mother in search of food.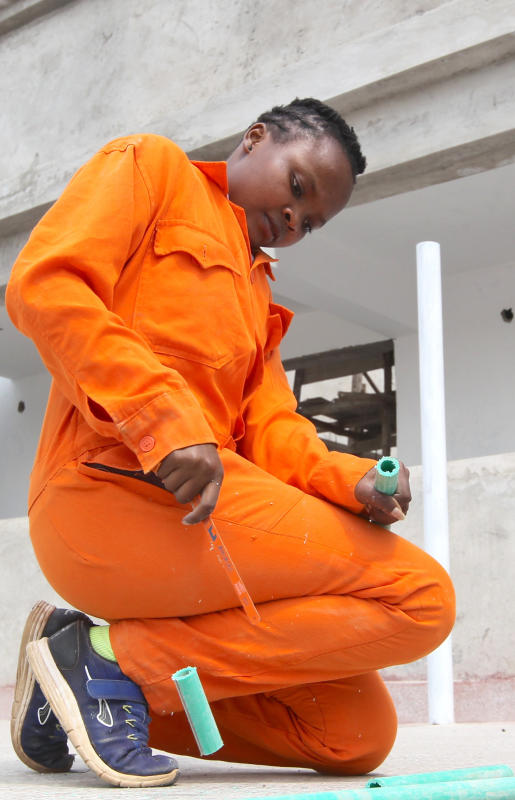 "Growing up with a single mother was not a walk in the park. Lack of a fatherly figure in the family contributed to my behavioural change," she said.
In Gitothua village, most children are brought up by single mothers who sometimes get overwhelmed as some are not keen in giving proper guidance to their children.
This pushed local leaders to start the Fagia Pombe initiative which saw the birth of Gitothua Starlets in early 2018. That was a turning point in her life.
Gitothua Starlets was first established as a rehab programme for girls languishing in drug abuse as well as seek to end the local brews which are rampant in Kiambu County.
Today, Gitothua Starlets has developed into a source of happiness for many and it's a solace point for more than 30 girls who can play football.
She said if the team was started early enough, she couldn't have lost her best friend through a road accident.
Kadoka, who is inspired by Harambee Starlets striker Mwanahalima Adams and Wan Bissak of Manchester United, hopes to play for Harambee Starlets in future.
Gitothua Starlets head coach John Baraka said Kadoka has a huge capability and described her as a determined footballer and role model to the team.
"Kadoka, who is also part of the people who joined the team from it's inception, has transformed due to her determination," said Baraka.
The 22-year-old defender now calls on young people of her kind not to throw in the towel yet.
"I encourage young people facing similar challenges to soldier on."