Ronaldo down but not out
FOOTBALL
By Daily Mail | Feb 8th 2018 | 2 min read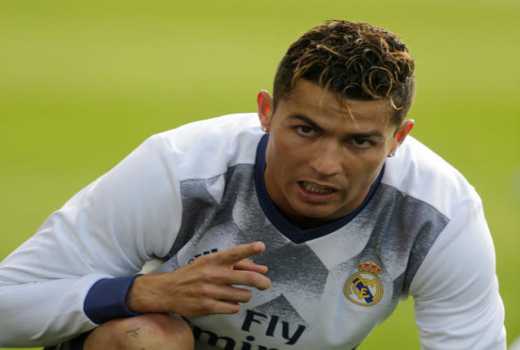 Paris Saint-Germain forward Kylian Mbappe dismissed suggestions Real Madrid star Cristiano Ronaldo is on the decline.
Ronaldo has been below his usual incredible level this season, including scoring just eight goals in 17 La Liga games, with his Madrid side suffering along the way.
Los Blancos are now 19 points back of Barcelona in the Spanish top flight, having dropped points against Levante at the weekend thanks to a late leveler from Giampaolo Pazzini.
But the Portuguese star has netted nine times in six Champions League outings heading into his team's last-16 first leg against Ligue 1 leaders PSG, and Mbappe doesn't think his side can count on the 33-year-old's being below his best when they face off.
"Ronaldo is not on the decline. If he is on the decline, there are many more players on the decline then," he said after PSG's win over Sochaux on Tuesday night.
"He is a great player. But we hope he will remain quiet against us.
"We will prepare for the game by paying attention to all their strengths. And he is one of their strengths in the team."
While Mbappe feels Ronaldo will be a threat to PSG, he believes a former Los Blancos star could help make the difference for his side in the tie.
Angel Di Maria turned in a star showing for the Paris club in their 4-1 smashing of Sochaux, netting a hat-trick, and the youngster believes his Argentine teammate has done enough to earn a starting spot in the Champions League last 16.
"We all know very well how important Di Maria is to us," he said. "When he is like that, it's good for the whole team and it allows us to win a few games in a row.
"Yes, he deserves to start against Real Madrid, but I'm not the coach.
"But he does some beautiful things. It's great for everyone."