Old money vs new money: The new realities
FINANCIAL STANDARD
By XN Iraki | Apr 12th 2021 | 4 min read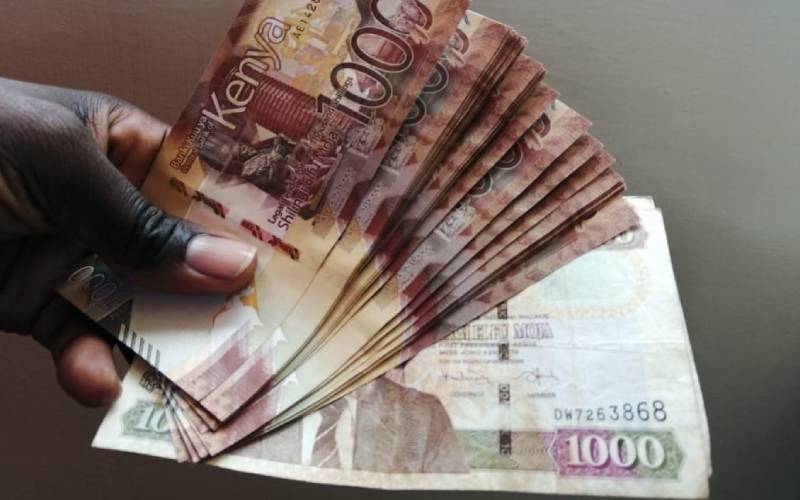 What would you do with Sh5,040 as a freshly minted undergrad in a Kenyan university in the 1980s and 1990s?
I bought a cow with my "boom" money, while my colleagues bought "boom boxes," better known as music systems. They came in different brand names from Sony to Panasonic and a few fakes like Panasoanic and Hibachi instead of Hitachi.
On graduation and already having a job in Laikipia, I bought a piece of land before I dreamt of owning a car.
It was the way we were brought up - seek assets that would appreciate or reproduce. That's how old money came about - from real things.
The first generation of affluent Kenyans pulled themselves up by their bootstraps.
They invested in land, businesses and a few invested in wives. As the population exploded, the demand for land, products and services went up, multiplying their wealth. Competition and the population were low.
In the 1990s, land was plentiful around Nairobi. I know some friends who bought land in Kahawa Sukari using their boom.
Besides being a risk-taker, you need the right information and be good at analysing economic trends. Remember Kitengela and Kamulu were once expansive scrublands?
Let us be blunt. History was on the side of old money. Jimnah Mbaru, the former chairman of the Nairobi Stocks Exchange (now Nairobi Securities Exchange) and a one-time Nairobi gubernatorial candidate explained how we have shifted from old to new money. He argued that wealth creation and transfers went through three phases.
The first phase was immediately after independence when the government created policies that made it easy to become wealthy without taking commensurate risks.
Africanisation, as we took over from the colonialists, created new opportunities with preferential treatment in tenders and jobs.
Being close to politicians was an asset too. Wealth was transferred from the whites to Africans, something close to black empowerment in South Africa but with the same consequences.
This included the emergence of an elite, with the masses left behind to fend for themselves, creating inequality.
Unlike South Africa, we did not have sufficient captive wealth. The Britons were here for 68 years.
In South Africa, they had been in the country since 1820 and the Dutch much earlier since 1652.
The merits and demerits of black empowerment in both countries can be compared with affirmative action in the US. Who benefits from such policies that distort the laws of economics?
Phase two, Mbaru explained, was in the early 1980s when real entrepreneurs took risks and made money mostly through the financial sector. Remember the banks and credit societies that flourished before they collapsed? Some opine the new economic power wielders threatened the political establishment and had to be "controlled." Political and economic power often go together.
For once, the wealth creators were detached from land. The stock market became a new source of wealth. Was this the maturation of Kenyan capitalism? When retired President Mwai Kibaki took power in 2002, initial public offerings (IPOs) were common. There has been a shortage of IPOs during the Uhuru Kenyatta era.
Despite new routes to wealth in the 1980s, land was at the centre of the transformation, with land buying cooperatives becoming popular.
They bought off the remnants of old settler farms, some of which bear the names of their former owners like Mbegi in Gilgil, for Begg.
The attachment to the land could not end with new money; only a few people benefited from new economic enlightenment. Remember the land clashes in the 1990s?
In phase three, which is ongoing, Mbaru sees a "mixture of old and new money."
Old money is espoused by "tenderpreneurship." Making money by adding zeros (Sh100 to Sh10,000) is the new game in town. It has sucked in even young men and women. It does not require a lot of IQ but good political or family connections.
Some suggest devolution watered down tenderpreneurship, with leaders and citizens seeing the money shared as "free" money. Following this money is now a full-time job. Without an alternative source of money like oil, tenders have become the new oil.
The new money is in technology-based enterprises that ride on the Internet and digitisation.
The money is in the digital economy. This brings Google, Apple, Amazon, Facebook, Oracle, among others, to mind.
This money requires investment in high-end skills like computer science. Tenders and land brokerage does not require lots of skills. You make money by trying to match supply and demand and often accessing insider information. Will there be a phase four?
Yes, new money is going global. Forget Covid-19 for now. The money is made from tenderpreneurship is likely to end in land and real estate. Ever wondered why the land bubble has never burst in Kenya?
The new moneymakers are sophisticated, investing in markets like London and New York stock exchanges. How many Kenyans bought stocks in American IPOs?
Regional markets in the neighbouring countries are another bet for new money. The markets are less developed. Our governments should design incentives to channel that money to the counties that need new investors.
The future of the new money lies in innovation, which has no limit. What will come after Facebook, Google, Apple, and other techies? What is the next big idea? Even if it does not originate in Kenya, how shall we leverage it like M-Pesa?
We should not forget another emerging route to wealth creation - Saccos. They are giving banks a run for their money. The new Saccos go beyond brick and mortar.