Artificial intelligence can sort out most of Africa's problems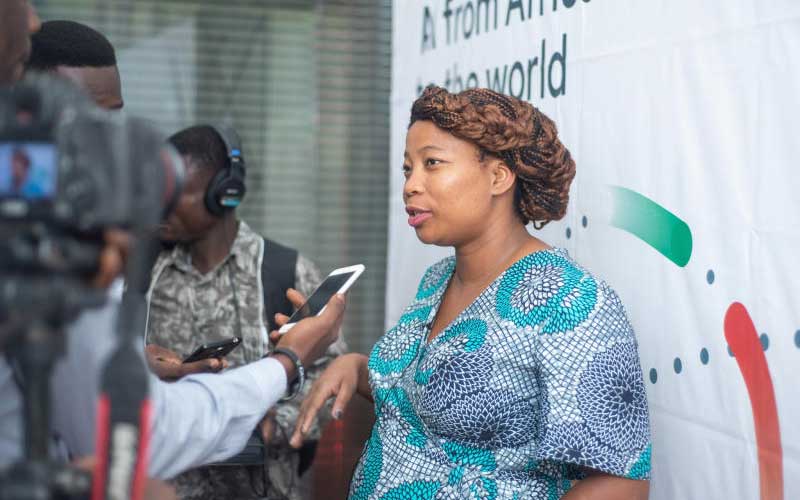 To most Kenyans under the age of 25, it is nearly impossible to imagine how people communicated or transacted businesses before the advent of mobile phones.
If one needed to arrange a meeting with a friend, for example, you would need to schedule a specific time and place for a face-to-face meeting, hoping that each of you would honour the commitment.
If something came up and one of you couldn't make it or delayed, there was no way to call or text to notify the other of the change in plans.
At the turn of the millennium, mobile technology revolutionised communication. Over the past two decades, innovation in network infrastructure, devices, and pricing have transformed not just how we communicate but disrupted entire sectors and created new multi-billion shilling industries.
Today, Artificial Intelligence (AI) and machine learning technology are at the nascent stage where mobile technology was 30 years ago.
Experts believe AI will be the biggest disruptive force in the history of human civilisation in the years to come.
Almost all Kenyan users today already interact with AI on a daily basis - most of them oblivious of the role played by machines in the decisions they make in their economic and social lives.
Behind the social media feeds that Kenyans scroll on Facebook and Twitter each day are AI algorithms that curate the countless bits of the content generated on the Internet to create a flow of information deemed relevant to the user based on what they have clicked on in the past.
Mobile lending platforms rely on machine learning algorithms that analyse countless transactions made by users to determine credit demand and risk profiles of borrowers.
This has, in turn, disrupted lending from the traditional formal banking system.
Mobile lending platforms and applications now account for the majority of loan accounts and value of new personal loans per capita in Kenya. Still, AI and the breadth of possibilities that could arise from machine learning technologies remain largely unknown to both experts and everyday users.
Earlier this year, tech giant Google officially opened its AI Research Centre in Ghana's capital Accra.
The research lab is a first in Africa and brings together the continent's leading researchers and engineers to explore potential uses of AI in Africa.
The Financial Standard was recently invited to an extensive tour of the facility where researchers drawn from both the academia and giant tech firms are working to ensure Africa is not left behind the AI revolution.
"Most of the people working in advancing the science and developing the field of AI are based mostly in western countries," explained Moustapha Cisse, Staff Research Scientist, and head of Google AI Centre, Accra.
"For such a crucial field, it is important the diversity of the problems and challenges the world faces are represented by the people who build this technology and advance the science," he said.
A study released earlier this month by the AI Now Institute found that more than 80 per cent of AI professors are male and that women comprise only 15 per cent of AI research staff at Facebook and 10 per cent at Google with the picture worse for black scientists.
"For example, only 2.5 per cent of Google's workforce is black, while Facebook and Microsoft are each at four per cent," said the report in part. "Given decades of concern and investment to redress this imbalance, the current state of the field is alarming."
Scientists at the Google AI Lab in Accra say the facility works to ensure AI solutions developed are relevant to the realities and challenges unique to Africa and that the continent is not left behind in the global AI revolution.
One of the projects that researchers at the lab are currently involved in, is the field of deep learning, the re-wiring of artificial neural networks that are central to developing autonomous systems used in driverless cars for example.
The full exploration of deep learning requires the use of powerful machines that are inaccessible to much of the African populace.
"Improving access to deep learning means designing learning machines that are as accurate and as compact as possible so we can deploy them on devices like the phones we have," explains Moustapha.
Nyalleng Moorosi, a software engineer from Lesotho who works on developing research at the lab says AI applications have already been successfully deployed in the African setting and now need concerted effort to scale the benefits.
Ms Moorosi was part of a team that worked with park rangers and communities around South Africa's Kruger National Park to apply AI to predict rhino poaching trends and help prevent them.
"The park is vast and patrol resources are scarce, so the authorities approached us for a solution," she explains.
Ms Moorosi used several data sets including the park's historical data, weather, and geographical data as well as behavioural patterns of the animals to build a probability map with a grid that showed where poachers would likely be found.
The grid changed each day as new data was processed. Another innovative solution allows farmers to use their smartphones to identify diseases in cassava plants.
The application called Nuru is built from training machines to identify diseases by feeding it thousands of images of cassava plant images.
In one demonstration, farmers scan their phone on top of cassava leaves using the app and if a disease is detected, the app would identify it and give options on the best ways to manage it.