Taxi firm faces bumps ahead of public listing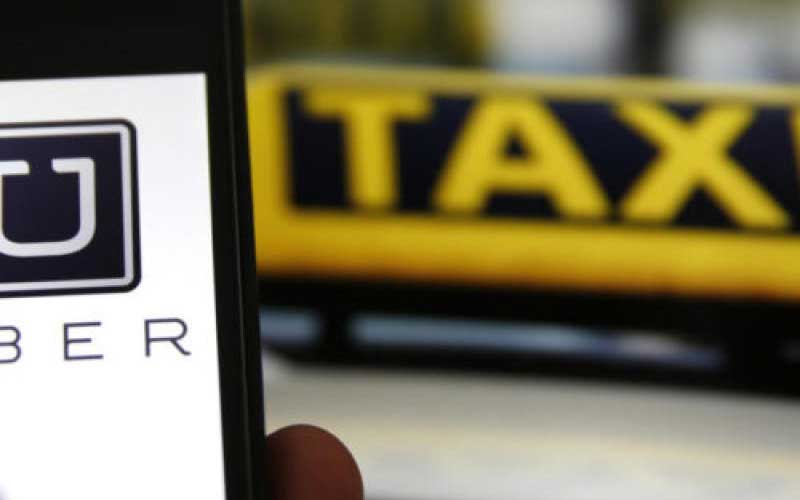 Ride-hailing app, Uber, will later this month list on the New York Stock Exchange (NYSE) in one of the largest initial public offerings in the exchange's history. A report by Bloomberg says the company could be valued as much as Sh12 trillion.
Much of the investment is pegged on the company's vast transport data from the more than 60 cities it operates that is considered invaluable in research towards the development of self-driving cars.
Nairobi is one of Uber's largest markets in Africa and in the past 12 months, the company has been aligning its business towards the global drive to establish itself as a transport and logistics platform customised to the local conditions.
Last year, Uber kicked off a series of partnerships with local financial service providers as it tackled concerns around safety and the welfare of its riders and drivers that had made headlines in 2016 and 2017.
This included the launch of Uber Chapchap, a budget option rolled out in partnership with CMC Motors which supplied the 800cc Suzuki Alto cars.
In November 2018, the firm launched Uber Boda, a motorbike option that charges a minimum fare of Sh60 or Sh14 per kilometre.
A week later, Uber unveiled a partnership with insurance provider UAP Old Mutual that provides injury protection for UberX, uberPOA, uberChapchap and UberSelect rides as well as Uber Eats delivery personnel.
"All driver-partners and delivery-partners will benefit from this cover from the moment they accept a trip or delivery request while driving to pick up a rider or a meal, and until the trip ends," said the company in a statement announcing the launch.
"Riders will be covered from the time their ride begins until the trip ends." This is part of Uber's move to establish itself as attuned to Kenya's economic and societal realities. This is even as it shifts gears into a new regulatory regime characterised by its changing status from a private to a publicly listed firm.
However, the journey has not been without its challenges and recent reports from both the local and international markets point to new speed bumps ahead.
While the company made Sh1.1 trillion in revenue in 2018, overall losses stood at Sh180 billion, down from Sh220 billion in 2017. At the same time, Lyft, Uber's closest rival by market share, floated its own initial public offering in March 29th and while the offering was reportedly oversubscribed, shares in the following days closed below investor expectations.
Closer home in Nairobi, challenges to the company's operating model and market share stem from new bus-hailing apps and growing discontent among its driver partners.
At the onset, Uber Chapchap seemed a good bet for users making short trips between Nairobi's central business district and short busy routes like Westlands and Upper Hill. Currently, however, the option is proving a challenge to the company's flagship options with dissatisfaction growing among drivers.
When drivers on the Uber X option noticed they were losing customers to Uber Chapchap cars, they cross-listed their vehicles to receive orders on both options.
The glut in supply has eaten into the margins of drivers with vehicles larger than the fuel-efficient 800cc Suzuki Altos, initially meant to serve as Uber Chapchaps. At the same time, a glut in supply meant fewer customers translating into less income for drivers who had taken loans to buy and operate their vehicles.
Uber had earlier signed a partnership with Sidian Bank and Stanbic Bank that would advance credit facilities to eligible drivers to purchase and operate Uber and Uber Chapchap vehicles.
Last month, Stanbic Bank became the latest bank to repossess Uber vehicles after owners failed to service their payments.
The bank put out a notice that it was auctioning 13 Suzuki Alto vehicles that had previously served as Uber Chapchaps. At the same time, the launch of bus-hailing apps is also threatening to draw customers from taxi apps like Uber and Bolt. In January this year, Egyptian startup, Swvl, launched its services in Nairobi connecting several routes including Ongata Rongai, Ruiru and Kikuyu to Nairobi's central business district. The Swvl App has clocked more than a million downloads on the Google play store from users in both Cairo and Nairobi with glowing social media reviews from Kenyan users who have tried it in Kenya.
Craft Silicon's ride-hailing service Little has also launched a shuttle option operating along Waiyaki Way as the company tests the waters on taking on the less organized and often reviled matatu Saccos.