Uganda's oil production starts in 2022
FINANCIAL STANDARD
By Reuters | Feb 19th 2019 | 2 min read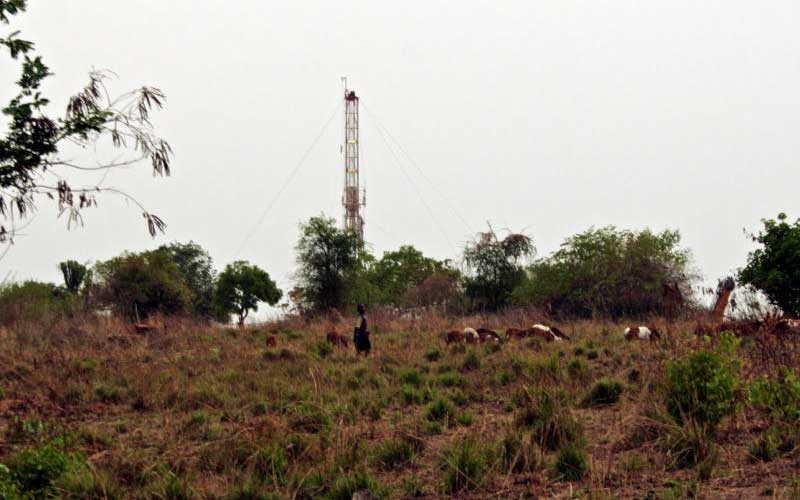 Uganda expects to begin producing oil in 2022, its energy minister Irene Muloni said last week, indicating a slight delay from the country's revised target of 2021.
Uganda discovered crude reserves more than 10 years ago but production has been repeatedly delayed by disagreements with field operators over taxes and development strategy.
A lack of infrastructures such as a transportation pipeline and a refining facility has also held up output.
"Production we are now looking at by 2022, our first production, from Kingfisher and Tilenga blocks," Irene Muloni told Reuters on the sidelines of the Petrotech conference. China's National Offshore Oil Corporation (CNOOC), France's Total and London-based Tullow Oil have the stakes in the two areas. CNOOC is the operator of Kingfisher area while Total leads the development of Tilenga.
"We are preparing for production. We have to build a pipeline for exports and a refinery to add value. So unless those two projects are done we can't start producing," she said.
General Electric
In April last year, Uganda signed a deal with a consortium, including a subsidiary of General Electric, to build and operate a 60,000 barrel per day refinery that will cost between Sh300 billion and Sh400 billion. The refinery is expected to be operational by 2023. Muloni said land-locked Uganda, which imports refined fuel, would announce its next exploration licensing round in May.
A final investment decision for the refinery will be taken by September 2020 and the project is expected to be completed in three years time, she said. A crude export pipeline, which passes through Uganda's neighbour Tanzania, with a capacity to transport 260,000 bpd oil will be built by 2022, Muloni added.
Emmanuel Simon Gilbert, head of downstream operations at Tanzania Development Corporation said Dar expects to take a 15-25 per cent stake in the planned 1,500km pipeline estimated to cost around Sh350 billion.
How to become rich in your county
The KNBS data has helped counties identify their comparative advantage where they could channel their resources to grow faster and compete.