Insurer, oil marketers to bear the brunt of fuel leaks, says KPC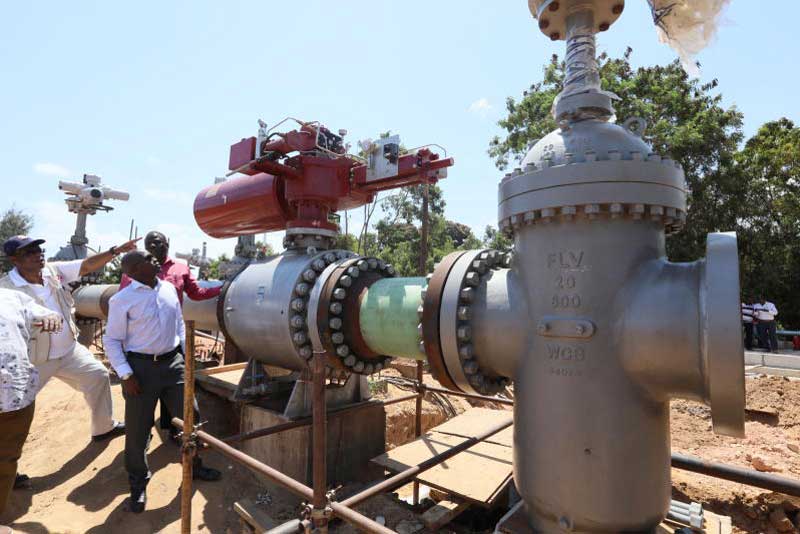 Kenya Pipeline Company (KPC) has refuted claims that it is liable for accidental spillage and pilferage of petroleum products on its pipe network.
The loss is estimated to have cost the parastatal more than Sh1 billion over the last year.
This comes amid reports of an impending audit ordered by the State House following reports that the company misrepresented accounts of fuel leaks that happened over the same period.
KPC Finance Manager Samuel Odoyo told the Financial Standard last week that the liability of the spillages will not be borne by taxpayers but rather by insurance companies and oil marketers.
"We have a transport service agreement with oil marketing companies and it clearly states the liability of each party in the event of an accidental spillage or pilferage of products in the pipeline network," said Odoyo.
However, there were concerns that the cost of the loss may be passed on to consumers.
According to company records, KPC recorded seven leaks on its pipeline last year from three in the previous year and two recorded this year.
Kenya pipeline says 1,572 cubic metres (m3) of kerosene and 1,262 cubic metres of petrol accidentally spilt near Konza last year with another 1,265 cubic metres of petrol spilling in the same location in March this year.
In addition, 1,355 cubic metres of diesel was spilt earlier this year in Mazeras and Konza with another 502 m3 of Kerosene lost in Mariakani, Mombasa County.
"Some of these spillages were caused by rusted pipes that had lost their structural integrity over time and burst from the pressure," explained Odoyo.
In addition to the cases of accidental spillage recorded, KPC says illegal fuel connections were revealed in Koru, Kisumu County where 4,490 cubic metres of diesel and kerosene was syphoned to a petrol station nearby.
Another 1,200 cubic metres of the same was stolen in Ngong forest and Odoyo says the company has filed criminal cases with the police as well as insurance claims over the same.
"The transport and service agreement we have with oil marketers provides us with a liability threshold of 0.25 per cent of the product we transport and the total fuel lost over this period is less than 0.15 per cent which is under our liability threshold," explained Odoyo.
The pact between Kenya Pipeline and oil marketers indicates that the former will share the liabilities among themselves according to a prescribed formula where the loss of fuel falls below the 0.25 per cent threshold.
The firm said it upgraded its enterprise management system software this year to boost real-time monitoring of inefficiencies on its network.
"We established a portal for oil marketers earlier this year from where they can manage their products and inventories through our system and at the end of every day we can generate for them a system of how much product has been moved through the pipeline," explained Odoyo.
The company says both oil marketers and the Energy Regulatory Commission have been briefed on the leakages.
Farmers warned of crop failure
Experts say crop yield potential is likely to decline due to the rise in global temperature that would increase hunger risk