Tractor maker Deere aims to ride green revolution in Africa
FINANCIAL STANDARD
By Reuters | Nov 20th 2018 | 2 min read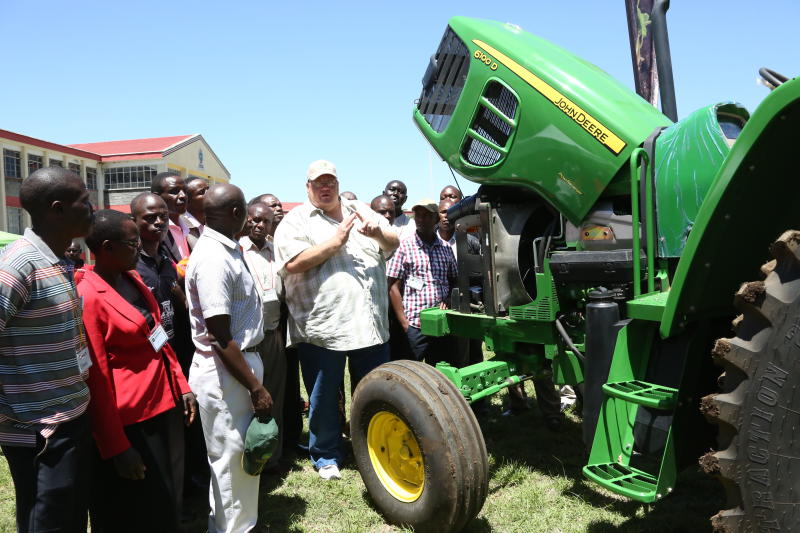 US Deere & Company expects to see demand for its farm equipment in Africa grow eight to 10 per cent annually in the coming years, driven by expansion in key markets like Ethiopia and Zimbabwe, a local company executive said.
Farming accounts for around 60 per cent of total employment in Africa, according to the World Bank. In Ethiopia, Malawi, Mozambique, Tanzania, Uganda and Zambia, food production is projected to add more jobs than the rest of economy combined through 2025.
A global policy shifts away from food aid towards local production - championed at the start of the decade by the World Food Programme among others - has sparked a green revolution, increasing Africa's potential as a market, said Jacques Taylor, managing director of John Deere Ltd Sub-Saharan Africa.
"We started to see a commercial market developing for agricultural commodities ... That gave an incentive for farmers to produce more," he told Reuters in an interview late on Thursday. Taylor said around 80 per cent of its equipment shipments to Africa currently go to 10 markets, including South Africa, Zambia, Kenya and Ghana.
"We see three or four countries with significant upside growth potential in the medium-term," he said. "We see opportunity in countries like Angola, Zimbabwe, Ethiopia and obviously Nigeria."
Main competitors
Deere, best known for its John Deere branded tractors, currently ships its products to local dealers in Africa where its main competitors include CNH Industrial and Landini. Deere's dealer in Ethiopia is partnering with the Government, in the midst of reforms, to set up an assembly plant to supply farm machinery to the market of around 100 million inhabitants.
Zimbabwe is also undergoing of a major transition after long-time president Robert Mugabe, who was criticised for overseeing disastrous farm seizures, was ousted last year.
"We have high hopes for Zimbabwe. It used to be the food basket for southern Africa. The potential is known," Taylor said. "Zimbabwe could easily recover and get back to the levels of production they've seen in the past."
In neighbouring South Africa, Deere's most important market on the continent, President Cyril Ramaphosa's ruling African National Congress has made land redistribution a key issue ahead of 2019 elections.
Ramaphosa has promised the process will not threaten food security or growth, but the move has nonetheless unnerved some investors. "We do see it as a growth opportunity for us. There will be new entrants coming into agriculture," Taylor said. "I think for the sake of the sector and the economy, it's important for us to get clarity sooner than later."
Deere reported Sh280 billion operating profit from its equipment business last year, with 39 per cent of that coming from its business outside of the US and Canada.