Eye-watering perks of Kenya's top listed company CEOs revealed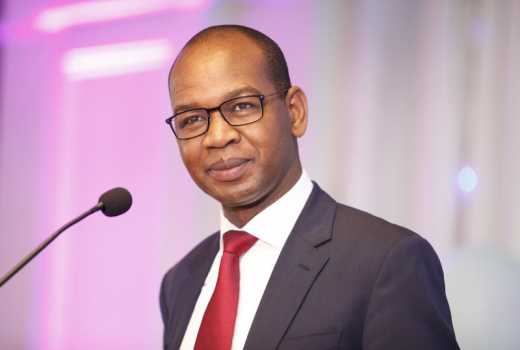 "I'm responsible for this company. I stand behind the results. I know the details, and I think the CEO has to be the moral leader of the company, … I think high standards are good, but let's not anybody be confused, it's about performance with integrity. That's what you have to do," Jeffrey Immelt, chief executive of General Electric, once said, underscoring the important role those at the helm of the biggest firms in the world play in ensuring they function like a well-oiled machine.
It is perhaps with this in mind that those who can make or break a company through their management styles are paid well.
In Kenya, the Capital Markets Authority requires that all listed firms make full disclosure on directors' pay has lifted the lid on what it costs companies to maintain the services of these top-notch men and women.
It also highlights which sectors pay their senior managers the best.
A comparison of salaries and other benefits for chief executives, managing directors, chief finance officers and board chairpersons puts the banking and oil sectors in the lead - where it costs companies an arm and a leg to keep the men and women in the corner offices happy.
"It is a good thing that we have also disclosed what your CEO earns so that you do not lose him to a competitor," Equity Group Chief Executive James Mwangi said on a light note during the lender's annual general meeting in Nairobi last week.
As present shareholders endorsed a Sh2 per share dividend totalling a payout of Sh7.55 billion for the 27,568 shareholders in the group's register, no one could have been happier than Mr Mwangi.
On top of his monthly salary, the CEO is set for a huge dividend windfall even as many of his peers recorded a drop in earnings last year.
Individual shareholder
Out of the billions from dividends, Mr Mwangi is set to take home Sh342.8 million, making him the highest single earner. The Equity Bank CEO is the top single individual shareholder in the group.
According to information contained in the latest Equity Bank annual report, Mwangi has a direct stake of 127.81 million shares or 3.39 per cent of total shares in the group. This, when added to indirect shareholding through British American Investment Company (Britam), puts his total direct and indirect shareholding at 4.54 per cent.
With his shareholding, a decision by the board to increase dividend per share by say Sh0.50 will mean that his total payout rises by over Sh64 million.
But long before the dividends hit his account, he has already pocketed a salary of Sh56.73 million at Sh4.72 million per month. This is in addition to allowances of Sh3.74 million, which when added to the salary sum up to Sh60.48 million.
Long-serving Chairman Peter Munga, who earned Sh7.6 million in fees will receive about Sh30.8 million in dividends. He holds 15.42 million shares in the bank, or 0.41 per cent of total shares, being the second highest to Mwangi compared to other directors.
In addition, he earned Sh1.2 million as fees and sitting allowances from Housing Finance Corporation where he sits on the board as a non-executive director.
Ms Mary Wamae, who was promoted from the position of company secretary to that of Executive Director is set to receive Sh2.22 million against her shareholding of 1.11 million shares.
She is among the 302 shareholders who have over one million shares in the group. During the year ended December 2017, her salary, pension and bonus totalled Sh15 million.
At Barclays Bank of Kenya (BBK), Managing Director Jeremy Awori, with only 57,300 shares in the bank, will receive Sh57,300 in total dividend for the year after a payment of Sh0.2 per share interim divided followed by the Sh0.80 final dividend.
While this is way below what his counterpart Mwangi at Equity will take home in dividends, he is way above him in terms of his earnings as CEO.
In a disclosure contained in the 2017 integrated report, it cost the company Sh89.52 million to keep Awori on the job in the year ended December 31, 2017.
The total earnings for the entire year include Sh33.43 million as base salary, up from Sh32.43 in the previous year pointing to a salary increment.
He also received Sh25.3 million as employee benefits and a cash bonus award of Sh18.6 million.
During the year, Chief Financial Officer Yusuf Omari received a Sh2 million base salary increment to send his base salary to Sh20.1 million.
This was in addition to a cash bonus award of Sh13.6 million and other employee benefits of Sh7.5 million.
These, when added to other packages, totalled to a remuneration of Sh46.17 million. Mr Omari who also holds 100,000 shares in BBK, will have taken home a total of Sh100,000 in dividends when the final dividend is paid.
For Ashok Shah, a non-executive director at BBK who is also the Group CEO of Apollo Investments Ltd will, on the other hand, get Sh0.54 million in dividends against his 544,330 shares.
This is in addition to Sh3.52 million earned in 2017 as emoluments.
Things got better for Chairman Charles Muchene, who in 2016 earned Sh780,000 while sitting on the board of Stanbic Bank up to August 22, when he crossed over to BBK in the same capacity to pocket Sh1.93 million for the four-month period.
For the full year ended December last year, he earned Sh6.6 million.
At Kenya Commercial Bank (KCB), CEO Joshua Oigara earned Sh224 million for the whole year, with just Sh105,471 in cash dividends. The board proposed a final dividend of Sh2 per share during the 47th AGM late last month, which when added to the interim dividend of Sh1, will make it Sh3. Mr Oigara holds 35,157 shares in the group.
For the 12 months ended December 31, 2017, Oigara earned a salary of Sh57 million (or Sh1.1 million per week).
In addition, he received a bonus of Sh147 million, allowances of Sh9 million and gratuity of Sh11 million.
Chief Finance Officer Lawrence Kimathi took home Sh43 million which included a salary of Sh27 million and a bonus of Sh10 million.
He has no shares in the bank.
Chairman Ngeny Biwott, with 1,537 shares will get Sh4,611 as dividends while John Nyerere, a director, will receive Sh81,426 against his 27,142 shares when the final dividend is paid.
But they both earn allowances as directors too. British American Tobacco (BAT) Kenya disclosures show that Beverley Spencer-Obatoyinbo, who joined the firm from May 2, last year as Managing Director, earned a total of Sh37.63 million for the eight months. Included in this was Sh12.88 million classified as a long-term incentive. She earned this against her 2,925 shares in the firm.
Former Managing Director Keith Gretton, who left on May 1, last year, had earned Sh14.9 million in four months. He was awarded 2,760 shares back in 2016 and this earned him Sh6.23 million last year. For the full-year 2016, he made Sh41.3 million or Sh3.44 million per month. This even as his shares earned him Sh13.5 million.
Philip Lopokoiyit, a former finance director up to May last year with 1,171 shares in the firm was awarded Sh32.8 million in early retirement compensation to push his pay to Sh40.1 million. Sidney Wafula, a director with 779 shares valued at Sh3.3 million, on the other hand, got a total remuneration of Sh13.5 million.
Seven non-executive directors earned a total of Sh18.1 million, with their pay coming from the fixed retainer and sitting allowance.
For being Chairman Honoraria, George Maina earned Sh2.5 million, pushing his pay to Sh6.05 million.
Standard Bank Group's subsidiary Stanbic Holdings Plc says in its disclosures that it pays its chairman a sitting allowance of Sh180,000 for every meeting attended.
Thus, having attended five meetings in 2017, Chairman Fred Ojiambo earned Sh900,000 as sitting allowance as well as another Sh400,000 as a retainer.
This totalled Sh1.3 million. The pay of its CEO Greg Brackenridge was not disclosed since his costs and benefits are not recharged to Stanbic Holdings Plc.
"In line with Standard Bank Group's transfer pricing policy, Greg Brackenridge's function is a group oversight role and therefore the majority shareholder, Standard Bank of South Africa Ltd, bears all his employment costs and benefits," says Stanbic Bank Group.
The other eight members of the board earned Sh75,000 per quarter and a sitting allowance of Sh120,000 for every meeting attended. This saw Kitili Mbathi earn a total of Sh1.14 million, the highest, while Rose Osoro earned Sh195,000 having attended just one meeting.
Investment firm, Centum Investment paid its CEO James Mworia an annual compensation of Sh211.5 million in the financial year ended March 2017.
The pay also incorporates a performance bonus. This was up from Sh201.1 million in the previous year. The directors also recommended payment of a first and final dividend of Sh1.20 totalling Sh798.5 million.
Top shareholder
Mr Mworia, with 5.36 million shares, makes him the eighth highest shareholder. He also received about Sh6.43 million in dividends. Top shareholder Chris Kirubi, also a director is the top shareholder with 190.56 million shares or 28.64 per cent of total shares.
He earned Sh228.7 million in dividends. Standard Chartered Bank CEO Lamin Manjang took home a total of Sh104 million in the financial year ended December 31, 2017.
This was an increase from Sh101 million in the previous financial year. His basic pay was Sh37.04 million.
However, it was boosted by a Sh10.8 million bonus, deferred cash awards of Sh7.2 million, and share-based awards of Sh18.7 million. In addition, he got non-cash benefits of Sh28.7 million and pension of Sh1.4 million.
The Head of Global Banking Tejinder Singh was paid a basic salary of Sh39.7 million which when added to other benefits such as a bonus of Sh22.1 million pushed his pay to Sh90.6 million.
Also on the list of top four earners at Stanchart were directors David Idoru and Chemutai Murgor.
They earned Sh62.6 million and Sh365.8 million respectively. At Housing Finance Corporation (HFC) Group, the board notes that remuneration is reviewed regularly to ensure that it is within the existing market rates.
"This is done to ensure that individual member (director) is effective and continue to pursue the business strategy. Performance of each member has evaluated annually and communicated appropriately," notes the firm in its end-year report.
Its Managing Director Frank Ireri was paid a total of Sh64.4 million.
This is made up of Sh44.5 million basic pay, non-cash benefits of Sh6.2 million and Sh13.8 million as gratuity.
Chairman Steve Mainda was paid Sh5.2 million as fees and sitting allowance. At Eveready, Managing Director Jackson Mutua earned a total of Sh16 million in fees and allowances while the chairperson Lucy Waithaka earned Sh1.6 million.
Longhorn Publishers paid Managing Director Simon Ngigi a salary of Sh15.6 million and a bonus of Sh1.2 million to total Sh16.8 million. Chairman Francis Nyammo earned Sh3.16 million in fees, bonuses and allowances. However, in addition, Nyammo has 16 million shares, making him the top individual shareholder with 5.5 per cent stake.
Highest stake
He also has interest in Pacific Futures and Options Ltd which holds second highest stake - 12.85 per cent. From his direct shareholding, he is set to earn at least Sh4.8 million dividend after directors recommend a final dividend payment of Sh0.30 per share.
In the media space, Standard Group paid its former CEO Sam Shollei Sh28.7 million. This included a basic pay of Sh24.1 million, having left before the full year. In 2016, he earned basic pay of Sh28.2 million.
The acting CEO Orlando Lyomu earned Sh26.3 million; included in this was a basic pay of Sh23.4 million.
KenGen paid Sh23.7 million to former Managing Director Albert Mugo who retired on August 25 last year.
This even as chairman Joshua Choge earned Sh3.18 million comprised of Sh0.6 million as fees and Sh1.6 as allowances.
KenolKobil's CEO David Ohana saw his basic pay increase by about Sh10 million to Sh52.9 million. This, added to a bonus of Sh84.8 million and other allowances saw him earn Sh151.2 million. Chairman James Mathenge made Sh26.4 million in fees and bonuses.
In the insurance sector, CIC Insurance paid Group CEO Tom Gitogo a salary of Sh52.1 million (from Sh47.4 million in 2016) which when added to Sh21 million allowances earned him Sh73.3 million.
His chairman Japheth Magomere earned Sh7.3 million - made up of a retainer, honoraria, sitting allowance and board expenses.
All the nine directors earned at least Sh2.7 million each. Former Sanlam Kenya CEO Mugo Kibati was paid Sh44.6 million as salary.