Sacco joins top league as assets hit Sh5b mark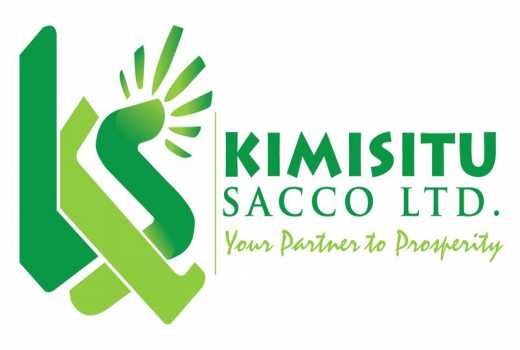 Kimisitu Sacco Society has joined the top tier category after attaining an asset base of Sh5 billion
Addressing members during the Sacco's Annual General Meeting last week, Chief Executive Peter Kariuki said the Sacco's membership grew by 14 per cent to 7,238 members as 28 new organisations joined the membership of the Sacco.
Members' deposits grew by 17.1 per cent to Sh4.1 billion as compared to Sh3.5 billion in the previous year.
Loans to members grew by eight per cent to Sh4.32 billion from Sh3.98 billion in 2017. "The society's financial year closed with an outstanding performance turnover of Sh0.62 billion from Sh0.53 billion, a growth of 16.39 per cent," he observed.
Mr Kariuki noted that the Sacco total assets grew by 18.38 per cent to Sh5.15 billion from Sh4.35 billion - making it leap into tier one Sacco status, after attaining the Sh5 billion assets mark.
"The Sacco's share capital grew from Sh99.7 million to Sh129.1 million through the shares drive campaign and we urge members to increase their shares and earn more on dividends," said Kariuki. Sacco products include development loan, Wekeza scheme where members can fix a minimum of Sh50,000 and earn interest on a monthly basis, Makao Halisi granted five times of members' deposits, payable in 84 months at an affordable interest rate of 1.16 per cent pm on a reducing balance.
The CEO said they will be leveraging on Information Technology to grow client base as well ease loan applications through mobile apps.
"Key to automation will be the mobile loan app product dubbed M-Kimisitu, where members will apply for loans online via mobile phones at an affordable rate bringing along convenience to applicants," he noted. This year the Society is set to acquire a customer relations management (CRM) system and Data Management System. The CRM will support efficiency in customer service while the Data Management System addresses the issue of data security that has become critical with the ever-changing technological risks, especially in financial institutions.
"Customer service remains the highest ranked business strategy differentiator today," he observed.
"Kimisitu Sacco has invested in an outsourced call centre to improve on its members' interactions as well as a revamped website whereby members can chat with the agents at the Sacco for real-time solutions to their inquiries'' pointed out the chief executive.
The Sacco, formed in March 1985 by a group of Staff from International Centre for Research in Agroforestry, is also building a new office block in Nairobi's upmarket Kilimani area.
Debt threat to country's sovereignty
Even for observers not privy to the closed door meetings, it is clear the tone at these talks has changed. They are no longer negotiations between ...