'I'm not sure I have got over losing my business'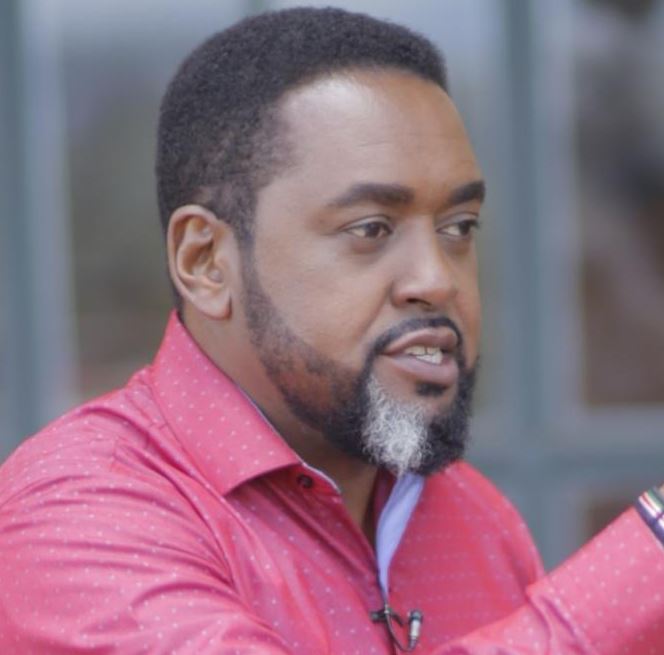 "No is a complete answer," says Mwaniki Mageria, a film producer who's been in the entertainment industry more than 20 years.
"I learned this phrase from my friend and business colleague, Eugene Mbugua, the founder of Documentary and Reality TV, which was previously called Young Rich TV."
Mwaniki, 52, is touted as the father of Riverwood; he's also the originator of the Kalasha Film and Television Awards, and founder of Balozi Productions.
He's had a long journey in the film industry, and with that has come great achievement but also great challenge.
In 2015, Mwaniki was forced to shut down Balozi Productions after a 20-year run. But, resilient by nature, Mwaniki pressed on and is today a director at one of Kenya's most prolific production companies, Documentary and Reality TV (D&R TV).
He shares with Hustle his story of fame and rising from the ashes.
You're an icon in the film industry – what are some of the most important things you've learned?
I can't emphasise enough how the statement 'no is a complete answer' changed my life. I was that amiable guy that people always asked to do things.
I found myself involved in everything all at the same time, until I figured out that I couldn't be there for everyone, I couldn't be in all projects.
I learned to say no after my company, Balozi Productions, shut down in 2015.
It was an extremely trying time for me because losing a business felt like losing a large part of who I was.
What made it worse was that at the time, we were on the cusp of signing a contract that would've been a gamechanger. QTV was contracting us to do four hours of local content daily for two years.
Just before this project launched, QTV, along with a few other broadcast stations shut down unexpectedly. It was a life-defining moment for me.
Take us through your journey before that moment. How did you form Balozi Productions?
Balozi Productions was a family business, with my father, Dr James Mageria, as the chairperson.
We wanted to celebrate our African heritage and use all forms of art as a vehicle to do that. We got into film in the late 2000s.
Around that time, I got the idea of having an awards ceremony similar to the Oscars. The Kenya Film Commission was in its early years, having been formed in 2005.
I took the idea to them but the CEO at the time, Wachira Waruru, made a good point.
He told me we couldn't have an awards ceremony if we were only making two films a year as an industry.
He encouraged me to go to River Road where local films were being churned out every single week and learn how they were accomplishing what seemed like an impossible fete to mainstream filmmakers.
You were an upmarket producer venturing into River Road; how were you received?
They didn't want to hear my story, they laughed at me and thought I was too bourgeois with my broken Swahili. So, my initial ventures were not very successful, but I was persistent.
I teamed up with Ken Wakuraya, who was knowledgeable about that industry, and he showed me the ropes. I was impressed at just how many films they were making in such a short space of time.
When I returned with my findings to the Kenya Film Commission, which was then headed by David Maingi, I re-pitched the Kalasha idea and he loved it and asked me to put together a full proposal.
The Kalasha Film and TV Awards was born.
But your company did not, in the end, run the event?
No, we didn't run the event, but I was satisfied that my idea came to fruition and is now, 10 years later, the largest film event in Kenya. It also got me a seat on the board of the Kenya Film Commission, which opened my eyes to so many opportunities, like the different film festivals and markets around the world.
How did you end up becoming the 'father of Riverwood'?
After being exposed to Riverwood, I knew there was enough content to take it mainstream.
I floated the idea around to a number of broadcasters. Some blatantly told me the films weren't classy enough, some didn't have the budget.
Coincidentally, Kiss FM was branching into television and was interested in local content. We signed a two-year contract for one-hour slots daily. That meant we had to source for at least 365 films.
Did you get it done?
Yes, though Kiss reduced the frequency to a few times a week in the second year.
The main challenge was that there was no consistency in the quality we received. We had to organise workshops to help improve the output. But word got out that we were buying, and I'd get calls from all over the country; Kisumu, Webuye, Busia, and I'd make a point of travelling there to meet the filmmakers.
This period birthed the Riverwood Ensemble Filmmakers Association. Mburugu Gikunda, who believed in me, was very critical in helping me set up the association, while Lillian Miano facilitated the collection of Riverwood films.
What impact do you think this had in the film industry?
It's common for people to snub Riverwood films because they think their quality is wanting. But these films showcase African and Kenyan culture without apology.
And because the budgets are accessible, with some as low or lower than Sh50,000 per production, anyone with an interest in film can use this as an entrance avenue.
I know a number of filmmakers who started in Riverwood and now own successful production companies.
Names like Reuben Odanga, the director of Maisha Magic's Selina, and Philip Karanja, the director of Sue na Jonnie, come to mind. It's about passion and persistence.
You were persistent after Balozi Productions shut down, what kept you going?
I looked back at my life and realised in my journey, I'd made so many contacts and networks that I hadn't quite utilised.
In July 2015, I met Eugene Mbugua through a mutual acquaintance. He asked me to host his new show, Get in the Kitchen, which ended up running for three years.
Working together, we discovered that while Eugene had great expertise in production and business, I had great networks. We put these two together and I became a consultant at his company. In 2019, I became a director.
Are you happy?
I'm extremely happy. Working with Eugene, a brilliant young man, has taught me a lot. It was humbling in the beginning, I'll be honest enough to say that, because I went from owning a company to working for someone who was half my age.
And he was teaching me how to be an effective entrepreneur by dropping off the things that weren't adding to my goals or dreams and respecting the bottom line.
I'm a dreamer, every dreamer needs an executive, someone who can be cutthroat when business calls for it.
I believe we're missing this marriage in the Kenyan film industry. When more executives meet creatives, we'll go a lot further than we have with these two factions operating separately.
What are some of your proudest moments in the industry?
Kalasha, Riverwood and the show I'm currently hosting, Foods of Kenya, produced by D&R TV. We travel across Kenya, showcasing the foods of the different communities.
Food is naturally influenced by culture, so you can't cover one aspect without the other.
The greatest thing about this show is I feel like it's bringing the diverse people of Kenya together because a Kalenjin can watch how someone in Pokot relates to food and identify with that, and vice versa.
It's helping us understand each other and when we have that understanding, it's far easier to foster love and reject tribalism.
Do you have any regrets from your film journey?
I'm not sure I have got over Balozi shutting down, yet.
I went through counselling when it happened and over the years, I've had times I thought I need to go back and restart the company.
But then, I am confident that I'm on the right road doing what I'm doing now.
I believe my calling is to be a cultural ambassador for Kenya and Africa. We started Balozi Productions to promote what we dubbed, 'a new sound of Africa, the voice of our land'.
The vision remains intact, even though I'm using a different vehicle through D&R, with shows like Foods of Kenya. We have so much more in store.