How family chemist got on London Stock Exchange list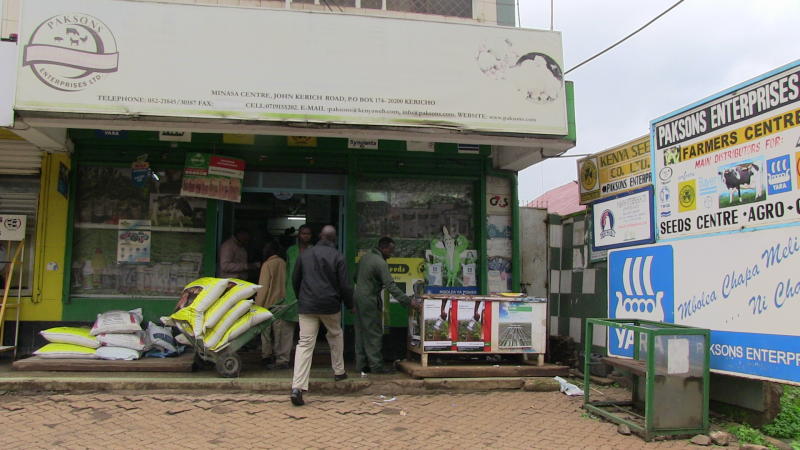 When the late Philip Koech established a small agro chemist in the late 70s, little did he know that five decades later, it would be listed in the London Stock Exchange Group report as among the top 360 companies to inspire Africa. More than 60 Kenyan companies – in sectors ranging from agriculture to FinTech – are featured in the report.
When we caught up with Wesley Rotich, the Paksons Enterprises Limited (PEL) executive director in charge of finance and operations, he had just arrived from attending Inspire Africa 2019 six city Africa roadshow's Nairobi launch. "The program featured a series of interactive panel sessions and presentations from London Stock Exchange Group, and partners on the Companies to Inspire Africa 2019 report, government representatives and business leaders including representatives of some of the companies identified in the 2019 report," he says.
Key themes covered included sustainability in Kenya, overcoming hurdles to growth, dual listing and a celebration of the achievement of Kenyan companies included in the report. But just how did PEL, which has three outlets in Kericho town end up in the London Stock Exchange Group honour roll.
"Over the years we have been awarded certificates and awards for the work we do. Last year officials of London stock exchange group contacted us and informed me that we have been nominated for listing," says Rotich, who holds a Masters in Business Administration (MBA) in Finance and Marketing.
The news came as a huge surprise for the enterprise. "The phone call from the research firm contracted by the London stock exchange group came as a huge surprise to us since to us we didn't believe that we have grown to a point of being listed as among the top 360 companies to inspire Africa," says Rotich.
What followed was a rigorous verification process of information about the agro chemist. "The calls and questionnaires kept coming the whole of late last year. At some point, they even asked for our audited books of accounts and other crucial information," says Rotich. After the months of interview and certification of information, the agro chemist made the cut.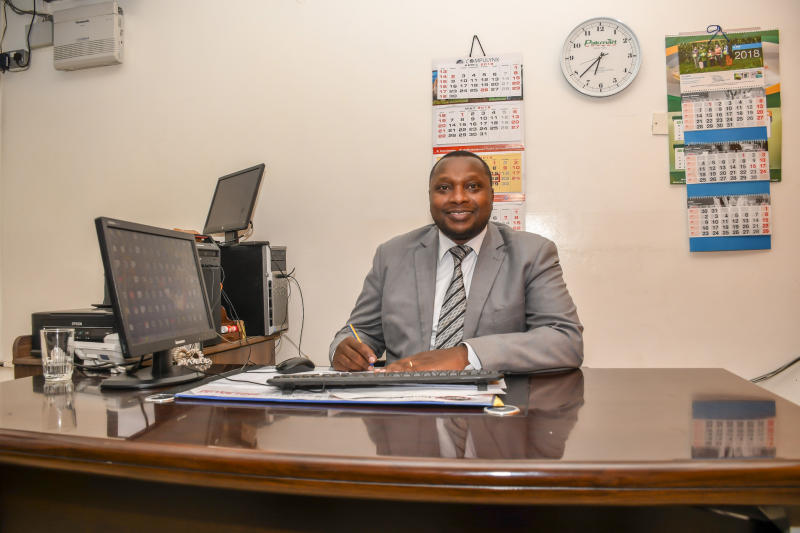 But how did Paksons Enterprise rise to the top?
"My father, the late Philip Koech, started the business at an era when Kenya Farmers Association was the only other outlet in Kericho. He would buy goods such as maize, fertilizer and other products at agent prices," says Rotich.
In 2000, the family members decided it was time to incorporate the company, which had attained a Sh20 million monthly turnover. "We got distribution opportunities whereby suppliers gave us dedicated areas to distribute their products in south rift region," says Rotich. Some of the lucrative deals for the enterprise was the inking of distribution deals with Coopers, Buyer among other companies.
Bumps ahead
But the journey has not been all rosy for the company which started as a sole proprietorship.
"Given that we are in agriculture sector, weather conditions and other external forces such as bank interest rates and government interference directly affect our business," says Rotich.
For instance, whenever the government brings in subsidised farm inputs such as fertilizers, the agro chemist can find itself stuck with huge stocks, which could have been financed using a bank loan. The company suffers a blow since fixed cost such as salaries of about Sh1.2 million a month remains fixed.
Survival for the fittest
But how has the family business managed to survive where many others in south rift have failed?
"Every family member has a well-defined role in running the family business, which besides the agro chemist also comprises a dairy farm, Fountain schools and Pakmatt supermarket," says Rotich. "We hold meetings for a specific family business at a particular time."
It also helps that the family owns most of the properties their business sits on in strategic locations in Kericho town. "Paksons agro chemist is located in its own building constructed in 2002 at a cost of between Sh20 and 30 million while Pakmatt supermarket also sits on a multimillion property," Rotich says.
But it is Paksons Enterprises commitment to give its customers the best service which has made it stand tall. "We try as much as possible to be efficient and offer customers the best services. Over the years we have recognised the need to have the right infrastructure such as automating our services," says Rotich. The IT expert says they have over the years invested Sh10 million in automation.
"The automation began in the year 2000, a time when a single personal computer cost up to Sh200,000," says Rotich.
The right human resource had to be also put in place. The company has a total of 12 professional staff and 38 others serving as either drivers or casuals. "In the management level we have CPA-K accountants. At the outlet we have members of staff who hold veterinary medicine degrees. A minimum employment requirement for us is a certificate in general agriculture," said Rotich.
Others with lower education qualifications have gained on-job training experience or attended training offered by the company's stakeholders in government or the private sector.