How our prison pitch won us Sh25 million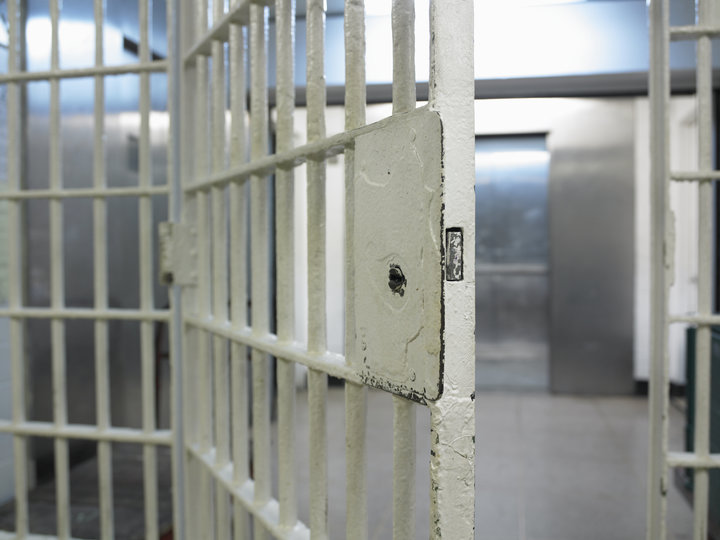 Moses Kaberia walked into Kamiti Maximum Prison resigned to a life behind bars. But last September, he walked out of the correctional facility a qualified advocate.
He'd successfully completed training as a lawyer under the African Prisons Project (APP), which equips prisoners with legal skills to ensure they get timely justice.
He's one of 35 inmates trained by APP Kenya across major prisons to represent fellow inmates who can't afford advocates in court.
The arrest
Moses, a former police officer, was arrested in 2005 and charged with robbery with violence. Jail turned into a nightmare for him as he faced inmates he'd helped send to prison when he was a security officer.
"I knew I was in for real trouble when I saw those inmates. They did everything they could to make my life a living hell," he says.
At some point, Moses thought about committing suicide.
"I'd been a very proud police officer. I wasn't used to taking orders from anyone, but here I was being commanded by officers and fellow inmates. I was always on the wrong side of everyone and I received thorough beatings and many other forms of physical abuse. I became suicidal. I was planning to escape so that the officers would shoot me," he says.
Additionally, Moses had spent nine years in remand as his lawyer took his time with the case. When his judgement was finally made in 2013, he was sentenced to death.
He found a reprieve from the hell he was in by reading up on criminal justice. It was also a way of staying out of trouble with other inmates.
This interest in criminal justice, and the fact that he scored a C+ in KCSE, would later earn him a slot on the list of inmates APP Kenya wanted to send to law school.
Moses has since graduated with a diploma in common law, and is awaiting graduation with a degree in law from the University of London.
Arguing the case
Caroline Njambi, a legal officer and trainer at APP Kenya, says many prisoners are in prison because they don't understand law.
"(It's) not because they did anything wrong but because they don't know how to argue their cases well. Think of the Friday arrests and the police msako, where many get sent to prison, sometimes for something they didn't do. If no one gets them out, they end up spending a lot of time there," she says.
Others suffer at the hands of uncommitted lawyers, adds Caroline. This was the case with Rahab Nyawira, also a beneficiary of APP, who was at Langata Women Prison.
"I was facing four counts of robbery with violence, and it took four years for my case to be heard. When I started training as a paralegal officer, I realised my lawyer wasn't taking my case seriously. I dropped him during trial and asked to represent myself," says Rahab.
And by representing herself in court, she was acquitted on three of the charges, and handed a lesser sentence on the fourth.
"The training made me a better person. Before I graduated as a paralegal officer, I was the most feared prisoner in Langata.
"But I emerged humbler when I graduated as a paralegal. Even before I left prison, I'd helped many inmates with their charges and many were acquitted, while others received lesser sentences."
APP Kenya's outgoing country officer, Sheila Waruhiu, says the project is an opportunity for inmates to get free training in law and give back to the prison community.
"APP aims to restore dignity to children, women and people living in prisons who are from poor backgrounds. We provide scholarships to pursue law and in turn give back to the prison community by training inmates who suffer for a long time behind prison walls for lack of proper legal representation," she says.
Sheila adds that there are about 50,000 inmates in various prisons in Kenya, and of these, 70 per cent come from poor backgrounds and can't afford a lawyer.
APP was started in Uganda about 10 years ago to help prisoners through their transformation process by providing healthcare, education and access to justice.
Today, the project provides training and services for prisoners and prisons staff to grow in legal and human rights awareness.
Impact challenge
In Kenya, APP works with the Kenya Prisons Service to identify suitable candidates for its training programme. Membership is based on volunteer service in eight prisons.
The organisation has partnered with Strathmore Law School, law students in other Kenyan universities and tutors from the University of London to offer training.
Aside from the 35 trained lawyers, APP Kenya has also trained 115 paralegals.
And for its efforts, in November last year, APP Kenya scooped the Sh25 million award in the 2018 Google Impact Challenge that was held in Africa for the first time.
The challenge drew 1,135 innovations from Kenya, Nigeria and South Africa, and sought to identify and reward innovative social enterprises. Of these, 12 innovations got to the finals.
The top four were awarded Sh25 million, while the other eight got Sh12.5 million each in seed funding.
"APP Kenya's victory is proof that a lot of good things are happening behind prison walls, not just the scam messages that all of us receive on our mobile phones," Dorothy Ooko, Google's communications and public affairs manager for sub-Saharan Africa, said
"We're proud to support an organisation that aims at providing empowerment to inmates through training for self-representation. These are services the inmates would not afford ordinarily."
Asked what she thinks worked for APP Kenya during the pitch, Caroline says: "Our impact story worked for us. I guess many people were touched by our desire to restore the dignity of inmates who are in most cases forgotten when they're locked away."