How a small or medium entrepreneur can improve chances of getting a bank loan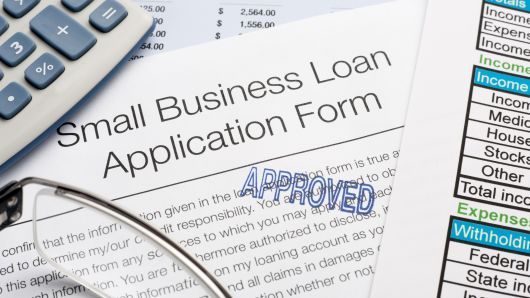 NAIROBI, KENYA: In our previous post, we identified some challenges faced by small and medium entrepreneurs. One of the challenges was limited working capital. With banks now lending at 13 per cent, an entrepreneur may take advantage of this low interest-rate season by getting working capital loan from the bank.
However, getting a loan from the bank is not a walk in the park any more. It requires steadfastness and some planning with precision. To succeed with your bank, you may need to note some of the following:
Develop a business plan from the word go: a business plan is a roadmap document detailing your business goals and how you intend to achieve them over a specific period of time.
Don't wait until the bank ask for it then you start developing one. Let us assume your enterprise deals with production of chicks for sale. Your business plan should detail the amount and source of invested capital, the market analysis or how viable the enterprise is, the business process - what it entails from setting up, sourcing for fertilised eggs or rearing poultry to achieving the ultimate product - chicks and your marketing strategies to ensure that your product is sold at profitable value. Your anticipated financial returns should be captured under financial projections.
Proper business and financial records: the bank will be interested in taking a detailed analysis of your financial records to ascertain the ability of your enterprise to service the loan. Again, don't wait until you are requested to provide the same, then you start getting an accountant to work on fictitious figures without proper records to rely on. A steady entrepreneur should keep financial records and reports on monthly basis, if not on daily or weekly basis.
So to succeed, develop a habit of maintaining professional financial and business records of your enterprise from the start. The most useful financial reports include:
Balance sheet reports: this document shows your business net-worth at any given period in time.
Profit and loss statement: this document shows trading income or loss over a period of time.
Cash Flow Statement: this document shows how cash is generated and used over a period of time i.e. the cash generated and used through financing, investing and operation activities.
Business records on the other hand include:
Entity documents: registration certificate, KRA PIN certificate, business license/permit, registration with professional bodies if any etc.
Customers' records: maintain a register of your key customers, copies of invoices and contracts signed with them.
Suppliers' records: maintain a record of your main suppliers, copies of purchases, signed contracts etc.
Debt management records: if you do sell on credit or purchase on credit, ensure accurate records are kept at any time to reflect who owes you, how much and for how long and vice versa. Summarize this report on weekly basis into aged payables/receivables, outstanding invoices etc. Your bank will not fail to request for this report from you.
Business projections: this report is derived from your business plan. Keep a record of your sales forecast and projected cash flow statements. Like say, this year, you intend to produce and sell this quantity of products at this much (sales forecast) and how the cash will be generated and spent on monthly basis (cash flow projections). Usually, accompany this record with notes on assumptions (what you base your projections on).
Stock/inventory records: as an entrepreneur, you need to periodically take stock. Note to keep this record for future reference. A good stock/inventory summary shows the category of item, the name of the item, the quantity and the value of the item amongst other things. Use appropriate stock valuation criteria i.e. Average cost (AVCO) or First-in-First-out (FIFO).
Business Profile: this is a brief document highlighting what your business is all about. It is good for marketing; remember when you are requesting for a bank loan, you are essentially marketing your business to a lender.
Banking history: any bank will tell you that without a formal banking statement, all the above records become irrelevant. Why? In this age and era, any serious or not-so-serious entrepreneur will not keep their money in briefcase, under mattress or in their coat pockets. They will collect in cash and bank or ask clients to pay directly through their bank. Remember M-Pesa account is not a bank though its statements are admissible by some banks. A better option is to link the M-Pesa till to your bank account-being cognizant the role it plays in today's transactions. Bank regularly, and if possible ask your customers to pay you directly to the bank and give you banking slips.
Choice of security: the reduced interest rates means lenders are taking proportionally huge risk to lend to you compared to returns. They must mitigate this risk, occasionally by requesting for collateral against the loan. Please note, if your enterprise fails all the above tests, getting a loan will be a tall order however good your collateral proposal is.
Many small or medium entrepreneurs have limited scope of available collateral. But any or combinations of the list below may suffice:
Land title: banks prefer land with permanent structure located in town set up. So the more prime it is, the higher the value the bank can lend against it (loan to value ratio-LTV). Typically banks consider between 50 percent to 80 percent of the value.
Motor vehicle: banks prefer those in good condition and less than 12 years old. Assign it a possible value between 50 percent - 80 percent.
Shares listed in stock market: banks consider shares of well performing companies with high volumes of stock trade. Assign it a possible LTV of 20 percent – 60 percent.
Debenture: consider your business assets as possible loan collateral. LTV of 20 percent-60 percent.
Stock/Inventory: banks may also consider your business stock as collateral.
Other possible considerations include: paper guarantees, insurance policy, accounts receivables, third party guarantors, investments (fixed deposits, bonds etc).
Reputation: a good reputation is worth a lot in terms of opportunities. Try and maintain good CRB status by ensuring your accounts are not overdrawn without bank authorization-whether you use the account or not; pay your debts on time as agreed etc. Your enterprise could be flourishing but a bad reputation with the bank or in public domain may render your loan request declined.
Finally, even if your business is thriving and currently you don't experience challenges of limited capital, occasionally get a bank facility: a loan, an overdraft limit, guarantee etc as you may encounter challenges when you are pressed and in need of bank loan, then your bank feels you have not borrowed before and drag their feet in considering your request. Sometimes, business may take a downward turn and your financial statements may not look impressive as they were before…your good borrowing history may help.
Michael is an enthusiast entrepreneur, data scientist, marketer and former banker. He is the founder of Straits & Deltas Consultancy...www.sdinvestment.co.ke. Email: [email protected]