8 things you must consider before you become an entrepreneur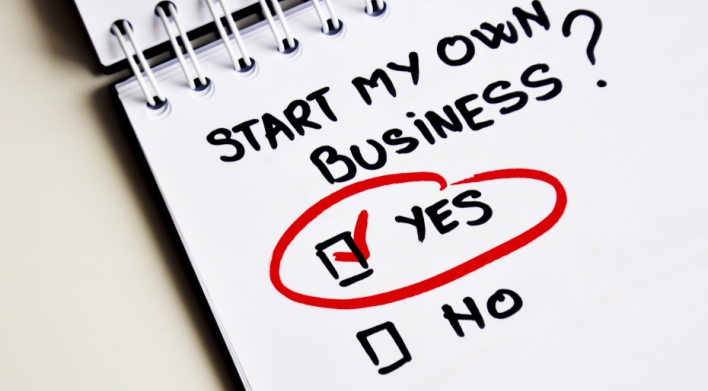 Being a newcomer in business can be both exciting and intimidating. Here's a checklist to help you eliminate beginner mistakes and cope with the pressure that comes with being your own boss.
1. Research and adapt
Most successful businesses enjoy longevity because their owners regularly undertake market research to understand their target market, identify potential problems and evaluate their competition. This is the best way to keep up with market trends while maintaining a competitive edge in business.
You need to understand your potential consumer right from the onset, but be aware their needs change with time. So put in the research to keep up with them.
2. Save
Saving and investing money is just as significant for an entrepreneur as marketing, strategy and the commitment to deliver value.
Research has shown 50 per cent of enterprises fail within the first year, while 95 per cent cave in within the first five years because of (but not limited to) poor financial decisions. Keep a hawk's eye out on the inflow and outflow of the business' money.
Spend money only where it matters, and try to get capital that can sustain you for at least six months assuming you make no sales.
Don't fall for the trappings of success, like expensive office space; focus more on building a business that will pay dividends in the long run.
Understanding the importance of tax planning and optimisation of returns will also reflect well on your business decisions.
3. Learn how to sell
You can't avoid selling as an entrepreneur – you are your first sales force.
Learn to talk about your product to family, friends and potential customers. Bring up the solution you are offering as often as possible.
Remember, there's no room for shyness.
4. Work closely with an entrepreneur you can learn from
Running your own business can be an isolating affair.
You have to put in a substantial amount of work before you see results or gain traction.
As a result, in some cases it's best to view other entrepreneurs in your niche as potential partners rather than as your competition.
Strong partnership can mean the difference between you sinking and swimming.
5. Work at a steady job for one to two years
Entrepreneurship is uncertain, demanding and requires lots of capital at the outset.
Working at a steady job prior to becoming an entrepreneur gives you the skills, experience, insight and money you need to be successful.
Certain jobs are better at preparing you for the entrepreneurial world than others. Find something that better prepares you for the future you envision.
6. Don't underestimate the value of networks
Networking is an essential personal skill for employees, but it's especially important for entrepreneurs. Networking is powerful in many different ways, including giving you access to potential customers or contacts necessary to grow your business.
Additionally, you can be inspired and motivated at events or meet-ups with fellow business owners.
Approach networking as you would any other part of your business — create a plan with specific goals and timelines.
Think about what you want to achieve, who's likely to attend events you're interested in and how this can promote your brand.
7. Learn to self-motivate
As the leader of your own business, one of the early challenges you'll encounter is the responsibility of inspiration.
There's no person or group of people supervising you to meet goals or deadlines, and then offer incentives.
To self-motivate, set a personal mission statement describing your company's short and long-term goals, its culture and underlying values. This statement should serve as a constant reminder about your purpose for becoming an entrepreneur.
Remember to reward yourself for accomplishing a goal or maintaining a habit.
8. Know your strengths and weaknesses
First-time entrepreneurs are often oblivious of their weaknesses. But it is important to conduct an evaluation.
Knowing where you excel will guide you through goal-making, and knowing your weak spots will let you know when to ask for help.
The more accurately you understand your strengths and weaknesses, the higher the probability that you'll build something of significance that brings in high-income value.
How to make money from edupreneurship
Those who've mastered the art of edupreneurship have identified gaps in the education sector, created solutions for them and are making money while at