Seven etiquette rules for the business lunch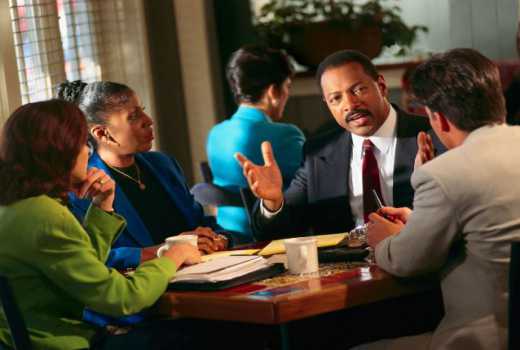 There's a lot more to business lunch etiquette than 'don't speak with your mouth full'. Here are a few more rules to keep in mind when schmoozing with your clients or investors.
1. Concentrate on remembering names: In the short introduction that involves a firm handshake, eye contact and your own introduction, the most important thing is to ensure you remember your host's name.
2. Follow your host's lead: Don't ask the waiter to explain everything on the menu, which can make you appear indecisive. It doesn't hurt to try out a new dish. You might like it, and it can make you look accommodative of others' decisions.
3. Don't get complicated: Order foods that are easy to eat, such as chicken, fish or salads.
4. Don't overindulge: This isn't the only meal you'll eat, so don't offer to clear everyone's plate.
5. Participate in the discussion: Don't just use your mouth to eat. When you do talk, however, be careful not to raise discussions around controversial topics.
6. Don't argue about the bill: Don't offer to pay. Your host will take care of the bill. Also, don't ask how much the entire meal cost.
7. Say thank you: It's a basic rule, but it never skips the attention of the host. Say 'thank you' and offer a firm handshake, maintaining eye contact.