How Kibaki started turning East for investment capital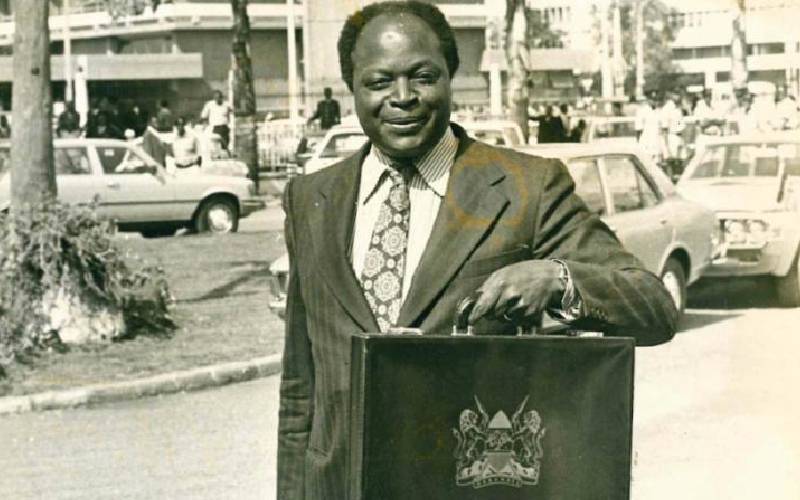 At the height of the post-election violence in February 2008, US President George W Bush dispatched the highest-ranking member of his administration to Nairobi to weigh in on the ongoing mediation efforts led by former UN Secretary General Kofi Annan.
After a meeting with Annan, US Secretary of State Condoleezza Rice issued a terse statement aimed at prodding the two parties to conclude negotiations and end the violence. "I believe the time for a political settlement was yesterday, it is really important that this be done and done urgently," she said.
Ms Rice said the US was not dictating a solution to Kenya, but stated that Nairobi could not enjoy 'business as usual' with Washington until the crisis was resolved.
Two weeks later, President Mwai Kibaki and his rival Raila Odinga signed the National Accord, a power-sharing agreement that brought an end to the violence and ushered in a new era of governance in Kenya. In the two months preceding the agreement, Kenya found itself isolated from the international community as global news channels aired footage of rioting and looting in parts of the country.
The road to recovery from the worst socio-political crisis Kenya has ever faced seemed uncertain and lonely. Six months after the agreement was signed, US financial giant Lehman Brothers filed for bankruptcy, sparking a global financial crisis.
It is on this background that China stepped in to fill a void left by Western investors, establishing a firm grip on the Kenyan economy that persists to this day. Kibaki had already started warming up to the Asian Dragon long before the US warned of cutting economic ties with Kenya, and years before the global financial crisis.
In 2004, two years after being sworn into office for his first term, Kibaki made an official visit to China, the first by a Kenyan Head of State in more than a decade. The following year, Kenya and China signed a Development Framework Cooperation Agreement that set out terms for strengthening bilateral ties between the two countries.
President Kibaki and his Chinese counterpart, Hu Jintao, directed their ministers to draw out areas of cooperation in politics, trade and economy, education and culture, and public health.
China later opened the Confucius Institute at the University of Nairobi, making Kenya the first country in East Africa to house the cultural institute. During President Kibaki's first term, hundreds of senior Kenyan government officials and specialists travelled to China for seminars on knowledge exchange programmes and benchmarking.
It, therefore, came as no surprise that Kenya became a major node in China's Belt and Road initiative, further boosting the country's ties with the Asian super power.
According to data from Kenya National Bureau of Statistics, Chinese exports to Kenya spiked from Sh167 billion to Sh390 billion between 2006 and 2012, representing an average annual growth of Sh37 billion. By 2013, China had surpassed Europe and America as the fastest growing source of foreign direct investment to Kenya year-on-year.
The effect of China's renewed focus on Kenya further served to boost foreign direct investment from the wider Far East.