Narok village wakes up to gold riches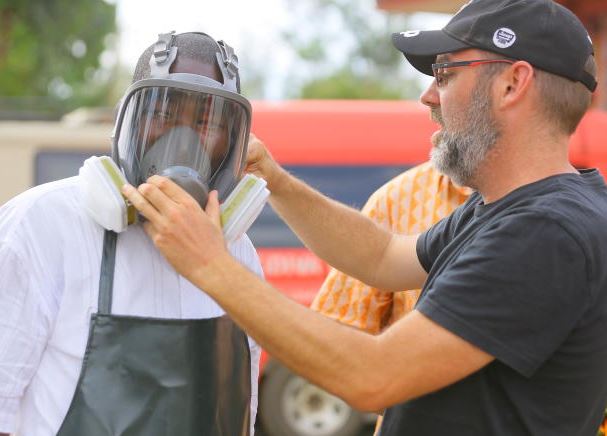 The remote area of Lorgorian in Kilgoris, Narok County, is rich in gold ore.
Yet, locals have hardly benefited from the gold that has been mined from their farms for close to 55 years now.
Lorgorian town, on the slopes of Kilima Pesa Hill about 30 kilometres from Kilgoris town is the centre of this trade that has attracted gold miners from as far as China and the United States.
The dusty but fast expanding town has awakened; the largely pastoralist community seems to have fast adapted to a new lifestyle; farming and gold mining.
Since independence, the area's residents have been leasing out their large tracts of land to various groups who have continued to mine the precious mineral.
Simon Olesiudian 68, says the community had not tapped this economic potential for long.
"As a community, we are only one year into mining. The idea to start mining only came up when our literate children said enough is enough; they have now embraced it as an income-generating activity," he says.
With advanced technology and government support, he says they have now embarked into full time small-scale mining to earn a living.
James Olenkony, 55, is the treasurer of Farmers of Gold Lorgorian, a group supporting over 3,000 miners.
One benefit to the group's members is that the government has allowed miners to get individual licences.
"We have been exploited for long. We have plenty of gold ore but the middlemen have been exploiting us for years," says Olenkony.
"The big mining companies have had their share, it is our time to rethink our strategies."
Farmers of Gold founder Matt Halles says he has been able to support more than 2,000 artisanal small gold miners with protective gear.
"We are proud that the government and even the international community have realised the potential of small miners.
"We don't want to lose such active people in our communities," he says.
Florence Atieno has stayed in Lorgorian for close to 10 years. She left her home in Siaya County in search of greener pastures and has raised enough money to procure a crusher.
"I can't tell exactly the quantity of gold I mine in a month. The earnings are enough to feed and educate my children, grandchildren and my nieces and nephews that were left behind by my late sisters," she says.
Ten years ago, she says, the town had less than five buildings but today there is a tarmac road connecting to Migori County and Masai Mara Game Reserve.
A gramme of gold here trades at Sh1,500 compared to the average global price of Sh5,600.
"We could be doing much better, the returns could be higher but we face several challenges," says Atieno.
Mayiani Saino, the projector manager at Planet Gold Kenya, a programme under the Ministry of Environment and Forestry, says their aim is to sensitise the small-scale operators that they can earn a livelihood through safe mining.
"They are making a living from the mines but they also need to understand the dangers associated with the use of chemicals," she says.
"We are doing a baseline survey to determine the extent of mercury use in this locality."
Ms Saino says some locals could be dying due to the effect of mercury but they then relate the deaths to other illnesses including HIV and Aids, and even witchcraft.
The official says there are more than 250,000 small-scale gold miners miners in the country - a number that is continually increasing as more people are recruited into gold mining as a main livelihood.
The Planet Gold project aims to support six mining communities to reduce mercury use by 1.5 tonnes over the course of the five-year programme.