Tuskys property faces auction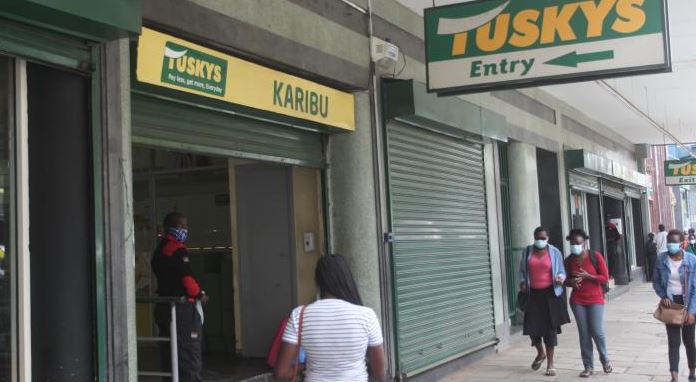 Items worth millions belonging to Tuskys Supermarket (above) will be sold through public auction.
In an advertisement in the dailies yesterday, Legacy Auctioneers announced that the items will be sold to recover over Sh12 million rent arrears owed to its client. "We have moved and secured some of the items and kept them at the basement," said a source at the auctioneers who declined to be named.
The items include a generator, fridges, gas and electric cookers, blenders, television sets and other household items.
Empty shelves are what remain at most of the retail chain's stores across the country, which employs more than 6,000 people.
The family-owned retailer as of August 2018 owned and operated 60 supermarkets in Kenya and Uganda.
According to documents seen by The Standard earlier this week, Tuskys needs a capital injection of Sh2 billion to stay afloat, some of it to settle supplier debts said to be over Sh1 billion.
Its current financial position may not support the business for long ahead of an expected deal with a strategic investor, the owners were told at a recent meeting.