Oil could hit the market a tad too late thus attracting lower prices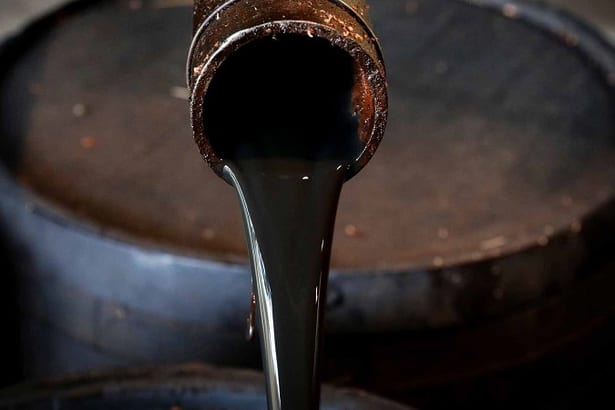 Continued delays in getting the Kenya oil project underway could erode the value of the project.
This is as the world makes progress in the adoption of cleaner and renewable energy, shunning fossil fuels.
Tullow Oil said the Kenyan Government needs to hasten decision making in the nascent upstream oil sector, failure to which its oil could hit the market too late.
Tullow Executive Vice President in charge of East Africa Mark MacFarlane said the world has in recent years moved with great pace in adopting other energy sources that might see a slowdown in oil consumption.
He, however, said demand would still be high over the next two decades. Oil wells can have a lifespan of more than 20 years, which would mean a project starting now faces a degree of uncertainty in the long term.
Mr MacFarlane noted that some of the Government agencies had been slow, which might delay the commencement of commercial production phase - putting the project at risk.
"While we are excited about our developments in East Africa… we are not making the progress that we need to make. Making quicker, better decisions will benefit East Africa. Both Uganda and Kenya have projects of scale that will enhance the economic and social lives of its citizens," he said.
"In Kenya, we need all levels, and all the different parts of government, to move faster and make decisions. We can only move as fast as the slowest government department. Without permits, licences, agreements, understanding, we can't move."
"These projects are good but further delays will do nothing except erode value and delay the positive impact that these projects could be having on the country and communities," he added.
MacFarlane spoke at the East African Petroleum Conference and Exhibition in Mombasa. The event ends today.
"Value is key. We live in a world that is changing at a pace that is hard to fathom. While global demand for hydrocarbons looks strong for at least a decade, and probably two decades, there are few certainties in a world that is trying to deal with a fundamental paradox: how to reduce global carbon emissions while being dependent on 100 million barrels of oil per day," he said.
The firm has been grappling with delays for its project including the Early Oil Pilot Scheme, which got approvals from the environmental and petroleum regulators two weeks ago.
Under the project, Tullow was expected to have already started production of 2,000 barrels of oil per day in Turkana to add to the about 88,000 barrels of oil that have already been moved to Mombasa and up the stockpile to about 200,000 for the first export.
This is set to start next week, making it hard to beat the June deadline for export of first cargo under the pilot project.
Tullow had also expressed optimism that the Lokichar project would reach the Final Investment Decision (FID) in the course of this year.
It now terms the possibility of that happening this year as ambitious.
At FID, different players including Government and the other two firms with a stake in the project – Africa Oil and Total – will make commitments as to how they will finance the project.
"The benefits to the country don't start with production, they actually start with FID," said MacFarlane.
"Project Oil Kenya will represent that largest foreign direct investment in the country, ever. The sooner we reach FID in Kenya and Uganda, the sooner those benefits will arrive."