Now Rotich changes tune on rate cap law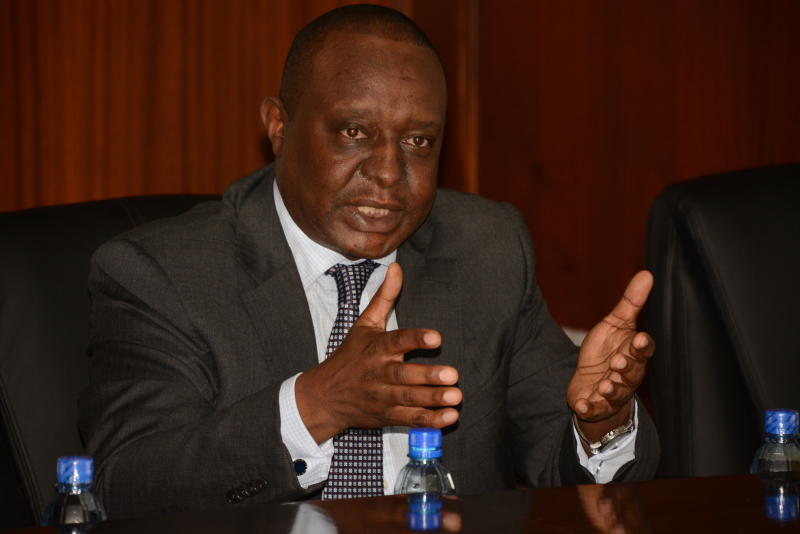 Banks will have to find growth outside interest rates this year after Treasury ruled out the repeal of the controversial rate cap.
Cabinet Secretary Henry Rotich said the State would instead focus on inefficiencies that have made the cost of credit expensive while letting the rate cap "die a natural death by losing relevance."
"We are still engaging on delivering a package of reforms around consumer protection and looking at the root cause of high interest rates. Eventually, the rate cap will be redundant," said Rotich on the sidelines of the Seventh African Fiscal Forum in Nairobi yesterday.
He said the reforms would focus on consumer protection issues to deal with errant lenders and collateral issues to make less costly to access credit in the country.
"We are looking at collateral management, judicial reforms and the environment for lenders to get a fair treatment to reduce the cost of loans and follow-up on securities. Currently, it's costly and banks get a lot of injunctions which complicate the whole process," said the CS.
His stance is a shift from the approach he took last year when he sought to repeal the law through the Finance Bill 2018.
At the time, the Government was under intense pressure from the International Monetary Fund (IMF) to scrap the law or lose a currency insurance loan which was allowed to lapse after the CS failed to deliver. MPs rebuffed the push by Treasury in a tussle that saw the entire section thrown out and a modest reform negotiated to remove the floor, a 70 per cent of the Central Bank Rate charge on deposits.
However, analysts have pointed out that this move has had a minimal impact on the banks since they were not rewarding depositors under the rate cap law anyway.
"The floor did not have an impact since banks had done a relocation of fixed income to accounts that did not attract the charge. We saw banks like KCB and Stanbic, which have a huge chunk of corporate clients, restructure how they categorise different deposits," Genghis Capital head of research Joy D'Souza.
"Only the removal of the cap would have a real impact."