Bank Of Uganda cautions commercial banks on lending rates
BUSINESS
By Agency | November 26th 2018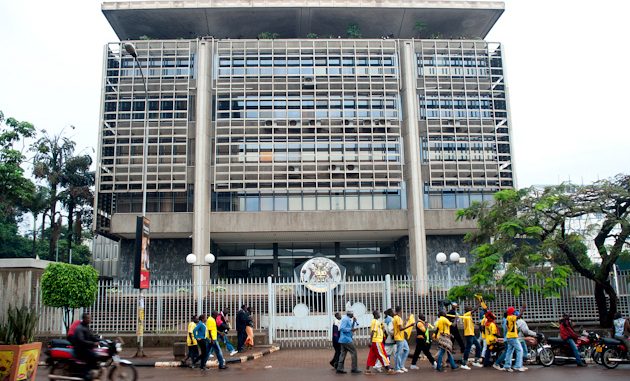 Bank of Uganda (BOU) has urged commercial banks to be cautious when lending out money to individuals and institutions.
The lender said that the growth in lending by commercial banks had increased by 8 percent as of September 2018, as opposed to a previous mark of 1.5 percent in 2017. Lending rate averaged at 19.1 percent during the period under review.
Tumubweine Twinemanzi BOU's executive director speaking at Annual Bankers Dinner in Kampala on Friday, said that the trend enabled financial institutions to control credit uptake.
He said, "This upsurge in credit extension and uptake demands that supervised financial institutions put in place adequate credit management, monitoring and risk management frameworks and controls so that we do not have this surge in credit extension translate into problems in 2019. This is because there tends to be a lag between a growth in credit and then a growth in non-performing loans (NPLs)."
On Monday the lender through a statement said that it had extended Credit Reference Bureau Services to savings and credit cooperative societies in Masaka region as part of a roll out programme for all financial institutions extending loan services to customers.
A rise in NPLs in 2015/2016 from four percent in accumulated loans to eight percent made the country to experience a tough year.
According to past World Bank report, the average value for Uganda's non-performing loans in the period between 2005-2017 was 4.3 percent and a minimum of 1.8 percent in 2010 with a maximum of 10.4 percent in 2016.
Uganda Bankers Association (UBA) has moved to regulate banking institutions by ensuring Asset Reconstruction Company (ARC) is in operation and requested for funding from International Finance Corporation (IFC) well as World Bank.