UNFPA to fund youth groups with developmental startups
BUSINESS
By Agency | November 25th 2018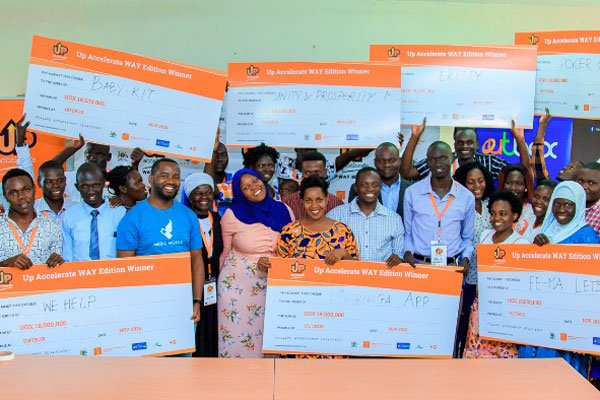 UNFPA has granted Sh144m funding to youths aged between 18 and 30 for startup business on innovative business solutions.
The Up Accelerate programme is set to benefit at least 40 youths in groups of eight with Sh18 million each from Adjumani, Arua, Yumbe, Moyo, Kitgum, Agago, Amuru and Lamwo districts, Uganda.
The beneficiaries are expected to come up with business solutions on women, children and youths in Sexual and Reproductive Health & Rights and Gender Based Violence (GBV).
Alain Sibenaler, from UNFPA Uganda says that the initiative is meant to help young people in coming up with creative business ideas that will benefit the community.
"This edition of Up Accelerate is tailor made to target young people to develop local based solutions to address challenges of their local communities. It is an opportunity to harness the untapped potential of young people in more rural areas and refugee communities and support them live their dream," he says.
Richard Zulu, team leader at Outbox said that the initiative existed to nurture talent that was in the country.
"The high level of interest and participation from Northern Uganda and West Nile is evidence to the talent that exists nationally, and the desire of young people to be part of the solutions," he held.
The initiative which was unveiled in November 2016 has so far supported 25 youths with Sh259 million for businesses reported to have benefitted 70,000 people, mainly focuses on West Nile and Northern Uganda.
United Nations Population Fund (UNFPA) is in association with Outbox, a local business and innovation incubator funded by the Government of Denmark.
Ex-CEO denies allegations
Ghosn has denied allegations of financial misconduct, claiming he had no intention of making false reports.