Liquid Telecom registers growth on backdrop of diversification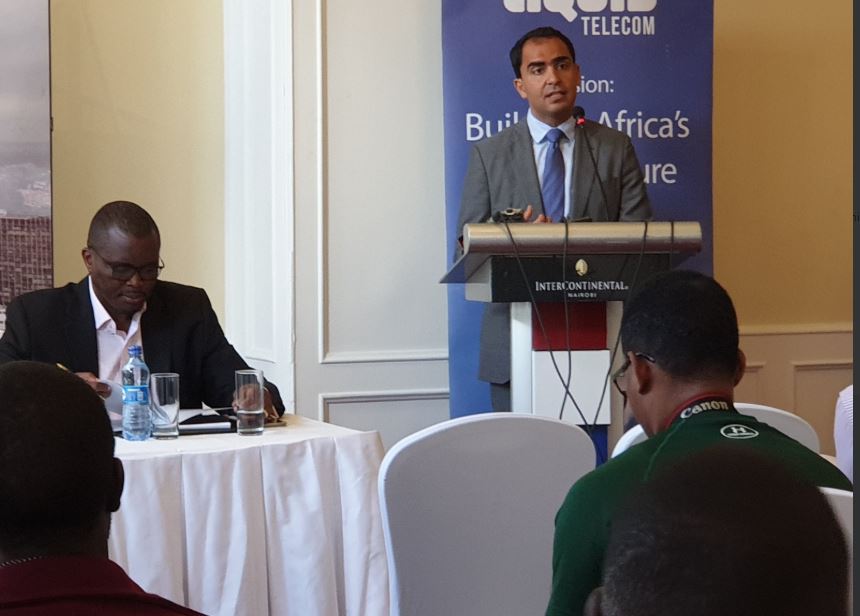 NAIROBI, KENYA: Liquid Telecom Kenya on Wednesday, released a second 2018 Sustainability report reflecting key strategies that have aided its sales growth in this fiscal year in terms of revenue and profits.
East Africa Liquid Telecom Kenya Managing Director, Adil Youssefi said the company registered performance of 20 percent growth in sales with business internet service contributing 56 percent of total sales in 2017.
Youssefi said the company's performance was due to its efforts in diversifying services.
"We believe the strength of the business performance reflects the better value and wider range of services we have been able to offer as a result of the financial, transparency and efficiency gains from our sustainability initiatives," he said.
The company had adopted 2015's KEPSA Code of Business Ethics in abolishing conflict of interest, proper use of resources, maintaining business integrity well as lessening its environmental impact.
The company reduced dependence of its dirty fuel by 35 percent in 2016 by connecting solar panels, setting up voltage regulators on generators and building a power substation prompted by grid power outages.
The introduction of energy saving light bulbs saved a further Sh2 million in electricity costs.
Youssefi said the company's commitment in building socially accountable firms will help boost the economy.
"We believe that our ongoing commitment to building a strong and socially responsible business is, furthermore, delivering accelerated economic development for Kenya as well as expanded job opportunities for youth," he stressed.
The UN's Sustainable Development Goals (SDGs), SDG 9 calls on states, companies and individuals to "build resilient infrastructure, promote inclusive and sustainable industrialization and foster innovation".
Figures from the Communications Authority of Kenya (CA) show that there were nearly 55,000 fixed fibre optic subscriptions in June 2017, double the approximately 27,500 connections recorded in June 2016.