State borrowing lifts Coop profit to Sh10 billion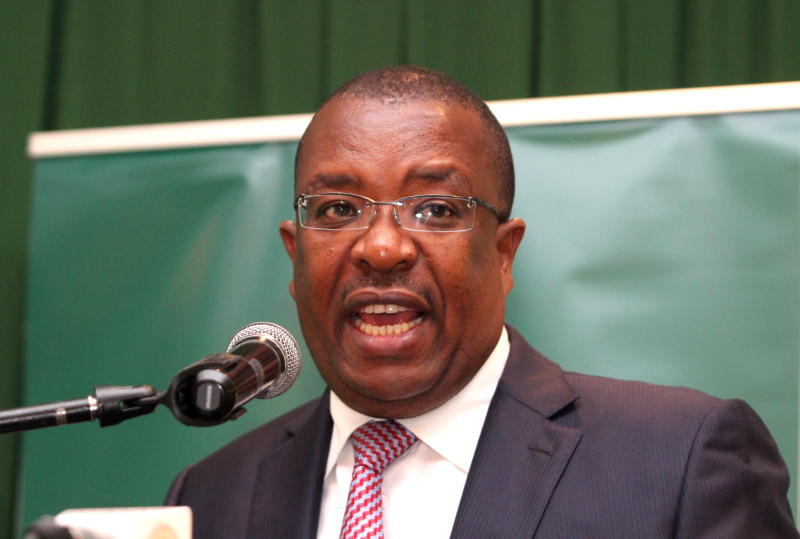 Cooperative Bank of Kenya has posted an eight per cent growth in profit after tax after aggressive lending to the Government for the year ending September 2018.
The lender's net profit was Sh10.31 billion, compared to Sh9.54 billion in the previous year. The lender continued to contain costs.
Investment in Government securities grew by Sh15.16 billion or 22 per cent to Sh83.25 billion compared to Sh68.09 billion in 2017.
"The performance is an affirmation of the transformation agenda which has re-tooled and equipped the business with resilience to achieve set objectives even in the difficult trading environment," the bank's managing director, Gideon Muriuki, said.
Total interest income improved by 3.5 per cent from Sh29.85 billion to Sh30.89 billion on account of interest income from Government securities increasing by 13.5 per cent from Sh6.12 billion to Sh6.95 billion.
The lender has tamed expenses while focusing on digital channels and agencies and moved almost 90 per cent of all customer transactions to alternative delivery channels.
They include mobile banking, a contact centre, 580 ATMs, internet banking and over 11,000 Co-op Kwa Jirani banking agents.
"We have a key focus on digital banking with the all-telco Mco-op Cash mobile wallet continuing to play a pivotal role in the growth of non-funded income with over 3.9 million customers registered," he said.
The bank's retail banking services through sacco front office services have eased provision of wholesale financial services to over 464 outlets and issued over one million Sacco-Link cards.
Aggressive sales have seen the lender up its client base to over 7.6 million account-holders across all sectors. Total deposits grew by three per cent from Sh290.19 billion in the nine months to September last year to Sh297.60 billion in the period under review.
Riskier assets
While loans to the State spiked 22 per cent, credit to customers declined as banks move away from riskier assets after the rate capping law.
Net loans and advances book declined to Sh254.21 billion compared to Sh259.39 billion in the same period last year.
Interest income from loans and advances increased by one per cent from Sh23.58 billion to Sh23.77 billion while Co-operative Bank of South Sudan gross profit grew to Sh235.12 million in the third quarter compared to a profit of Sh39.15 million last year.