20km dual carriage construction along Athi River-Machakos stalls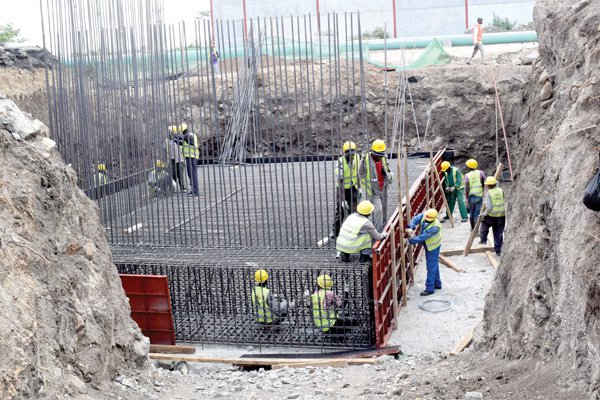 Construction of dual carriage 20km road stretch between Athi River and Machakos turn off along Mombasa road stalls deeming the hopes of its December 2018 completion deadline.
The stretch which was budgeted to cost Sh5.3 billion was contracted to China Railway 21st Bureau group Company with Kenya National and Highways Authority signing the contract along with the firm.
President Uhuru Kenyatta had launched the construction of this stretch in October 20, 2016 with an aim of reducing traffic along the road by incorporating three separate interchanges at Daystar University, Athi river and road junction to Mua Hills.
When commissioning the project, President Uhuru Kenyatta told the residents that the dual carriage was meant to ease congestion along the busy Nairobi-Mombasa highway well as providing employment to the youths.
Construction of the road started in March 2017 and was financed by the World Bank with Kenya Transport Sector Support Projects (KTSSP), the development was expected to take 18 months to be fully completed.
Now, it is only a month to the agreed deadline and the road has not been completed.
Our calls went unanswered when seeking a response from Kenya National Highways Authority over the matter.