Telecos' dominance row now shifts to Parliament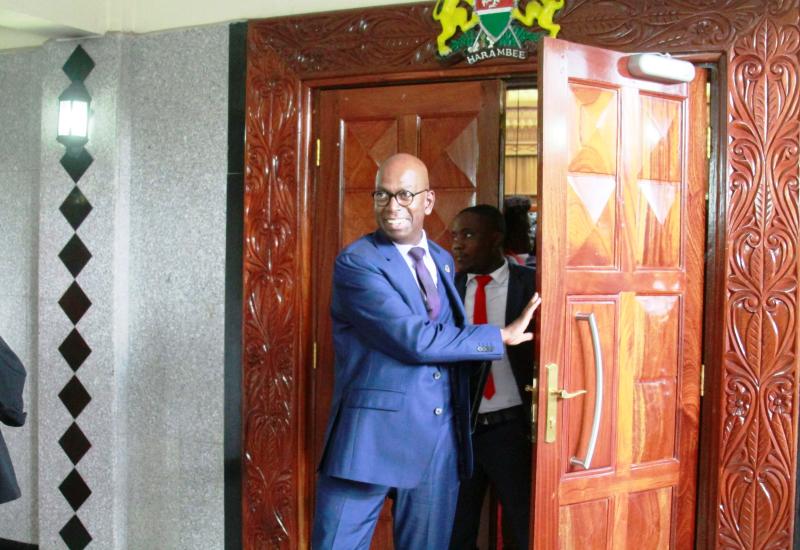 The fate of the report on the state of competition in the telecommunications industry now lies in the hands of Parliament.
The National Assembly's Departmental Committee on ICT last week concluded hearing petitions for and against the implementation of the Communications Authority's (CA).
The committee will make its own recommendations.
Safaricom has been the subject of an inquiry about its perceived dominance in the sector, with the CA report recommending far-reaching measures that, if implemented, would put it under more regulatory scrutiny.
Own verdict
The committee's chairman, William Kisang, said the team would sift through the different presentations by the telco and other industry stakeholders and deliver its own verdict soon.
"We will present our report in a few weeks," said Mr Kisang.
"The report will inform Parliament, which will make a decision binding the telecommunications industry regulator CA to declare whether there is dominance in the industry or not," he added.
The Competition Authority of Kenya (CAK) was the last to give its input on the report by British research firm Analysys Mason, ruling out the possibility of putting Safaricom under regulatory watch.
The watchdog, while acknowledging that the telco was dominant in certain segments of the market, including retail and in telecommunication infrastructure, said the firm had not abused its market leadership position.
Mobile money
"Based on international best practices, it would be premature to impose regulatory intervention," Wang'ombe Kariuki, the director-general of CAK told the committee.
The dominance report had urged CA to declare Safaricom a dominant player in the industry.
Among the recommendations made by Analysys Mason were controls on certain products by Safaricom, the requirement to share infrastructure with its rivals under a regulated pricing regime as opposed to commercial arrangements and mobile money interoperability.
But Safaricom boss Bob Collymore defended the telco.
"The report on the basis of which the Communications Authority seeks to declare Safaricom dominant in certain market segments proposes a number of remedies or interventions, the most important of which will be to punish Safaricom's customers..." he told the committee as he made the first public appearance after a nine months of sick leave in the UK.
Farmers to get State subsidies
Poor farmers aiming to venture into cotton farming should not be worried about affordability of seeds as Government will offer subsidies.