Regional trade hampered by increasing barriers and influx of cheap imports from China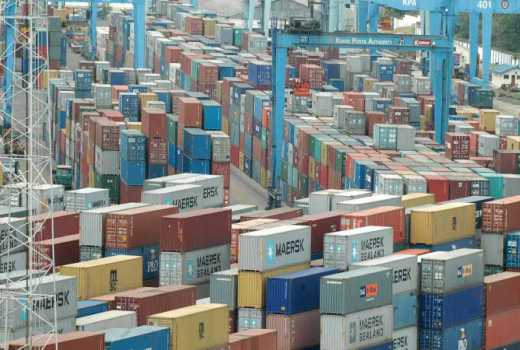 Pakistan has become Kenya's largest export market even as trade with the country's East African neighbours continues to falter.
The value of exports to the Far East nation went up by 69 per cent from Sh40 billion recorded in 2016 to Sh64 billion last year, boosted largely by tea, Government data shows.
Pakistan has in the past been a strong market for Kenyan exports and in 2014 was the fourth largest buyer of the country's goods after Uganda, Tanzania and Britain.
Over the past five years, however, the value of exports to the Asian country have steadily increased and pushed it to the top of Kenya's export destinations.
The value of exports to Pakistan have since risen from Sh18 billion in 2012 to Sh64 billion last year. Imports have similarly recorded a 30 per cent rise to stand at Sh18 billion in 2016, up from Sh12 billion in 2012.
Data from the Kenya National Bureau of Statistics (KNBS) further indicates the value of Kenya's tea exports went up by 28 per cent from Sh124 billion in 2016 to Sh159 billion last year.
Aside from tea, other export commodities from Kenya to Pakistan include coconuts, dry nuts, mangoes, fresh flowers and powdered milk while the main import is mainly rice.
IN DECLINE
Uganda and Tanzania, which once commanded a lion's share of Kenya's export market, have been on a decline.
Trade with Uganda, for years the leading destination of Kenya's goods and services to the East African region, fell by 28 per cent in the last two years from Sh68 billion in 2015 to Sh49 billion last year.
Exports to Tanzania similarly recorded a significant 37 per cent decline over the period from Sh34 billion recorded in 2016 to Sh22 billion last year.
Over the past few years, Kenyan traders sending goods across borders have raised concern over the increase in trade barriers between Kenya and her East African neighbours.
Last year, manufacturers of edible oils protested Tanzania's introduction of a 25 per cent duty on products imported from Kenya despite an existing preferential trade agreement between the two countries covering the same.
Tanzania also introduced a 1.5 per cent railway levy on milk imported from Kenya, with manufacturers saying the new tariffs are making Kenyan products more expensive and reducing the country's market share in the region.
Data from KNBS shows that Kenya's share of trade with East Africa shrunk from 10 per cent to seven per cent between 2010 and 2014 with the loss of market share worsened by the flood of cheap imports from China and India.