Kibati calls it quits after three years at Sanlam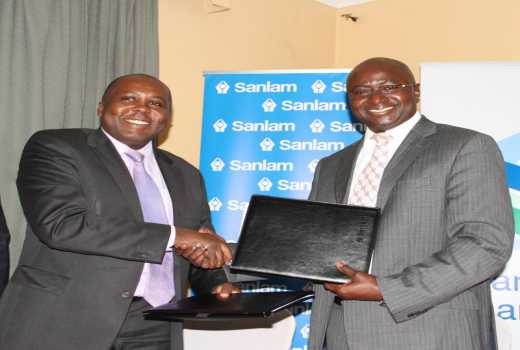 Sanlam Kenya Chief Executive Officer Mugo Kibati has quit the firm three years after he took over leadership at the insurer.
Mr Kibati, who will leave the firm on March 1, said he would be pursuing personal and professional business interest. In the interim, the insurer's board has appointed George Kuria as chief executive in an acting capacity. Mr Kuria has been the CEO Sanlam General Insurance.
"The board will commence a local and international executive search process aimed at competitively filling the position… in the transition period, George Kuria to serve as acting group chief executive," said Kibati in an announcement to staff Friday.
IMPROVEMENT
Kibati has led different private and public sector organisations. Among the prominent roles he played was serving as the Director General at the Kenya Vision 2030 Secretariat.
Sanlam is recovering from a few years of decline. It announced a net profit of Sh90.5 million for the six months to June 2017, a marked improvement compared to a net loss of Sh128.3 million over a similar period in 2016.
In 2014, the firm's full year earnings dipped by 30.3 per cent to Sh871.1 million followed by another major slump of 97 per cent to just Sh27 million in 2015.
In the year to December 2016, the firm's full year results, Sanlam grew its profit to Sh71 million.