Private car owners in Kenya set to pay higher premium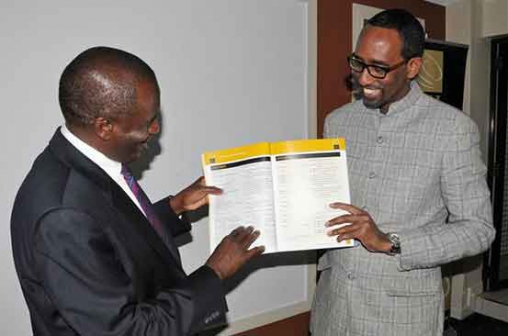 Motorists are likely to pay more for car insurance as underwriters feel the impact of higher costs and lower earnings from the high-risk private motor sub-sector.
Insurers blame the losses they have incurred in that segment on the low premiums charged, despite the high risks involved in underwriting motor insurance.
Since 2002 to date, general insurance companies have only realised profit in 2011 from private vehicle covers. They registered a paltry Sh278.9 million in profit, but the rest of the years earnings remained in negative territories.
"When you look at our pricing model for private vehicles, it is not commensurate with the risk involved for the cover," explained Tom Gichuhi, Association of Kenya Insurers (AKI) Chief Executive Officer.
"In the last five years, the number of cars on our roads has increased. As a result, accidents have also increased and claims are up. Yet premiums charged remain low," he added.
Mr Gichuhi was speaking during the launch of AKI Insurance Industry Annual Report 2015, at AKI headquarters in Nairobi.
Gichuhi blamed fraud as the leading reason insurance companies were making losses on private vehicle covers, and said AKI was formulating a plan to end this. He said that commercial vehicle covers could not be capable of fraud since they involve companies, and that is why insurers were not concerned about profits from that particular segment.
"We want to integrate insurance data in such a way that fraudulent claims can be nabbed at the underwriting stage. With increased premiums and fraud will be low... we can eventually make profits," the AKI boss said. The insurers also said that the other reason why they sought to review up premiums was because younger generation policy holders have shown to be careless drivers and higher risk clientele. "As a result, accidents increase and claims go up from youthful car owners."
He reckons that higher premium charges would rein on such clients and make them more responsible car owners.
Another area that significantly concerned the insurers in terms of loss-making was health insurance cover. They said medical cover suffered from high fraud committed by both the insured and healthcare providers. They added that in a move that is currently hitting them hard, hospitals are ganging up to form cartels by unilaterally increase medical costs.
However the insurers said they were glad that the Government had enhanced the National Hospital Insurance Fund cover, whereby insurance firms were reaping profits from it.
According to the Insurance Industry Annual Report 2015, the industry recorded a drastic dip in growth at 9.8 per cent, compared to 20.3 per cent in 2014.