Chinese firms' dominance in major projects jolts Kenyan contractors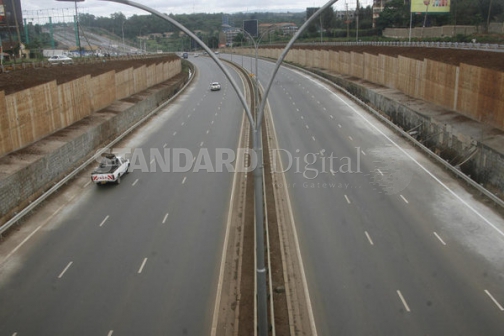 The Government is unable to commence construction of the Sh2.7 billion Malindi-Sala Gate road over procurement controversies.
Although President Uhuru Kenyatta promised that the road's tarmacking would start, nothing has been done due to a tug of war among cartels, sources in Government told Weekend Business.
Although local road construction firm SS Mehta & Sons Limited is said to have won the lucrative tender, the tender committee is unable to execute the award after instructions from high ranking officials in Government demanded that the tender be awarded to Chinese firm China Wu Yi Construction Company Limited, giving a glimpse into Chinese influence in major infrastructure projects in Kenya.
The committee, however, insists that the Chinese firm has already exceeded the limits of the number of tenders that can go to a single contractor.
Sources at the Kenya National Highways Authority (KeNHA) say the tender committee at the authority is caught up between a rock and a hard place because they don't know whether to follow the rules or give in to pressure.
Efforts to reach China Wu Yi for comment were fruitless as their telephone lines went unanswered.
Lately, there has been increasing focus on Chinese firms' control of major infrastructure contracts in Kenya. Last month, China Wu Yi won yet another Sh16 billion tender to expand Waiyaki Way-Rironi Road into a six-lane road adding to a string of mega projects it has since bagged. Another two weeks before, the firm, which was the main contractor for the Thika Super-highway, won the tender to build the Garsen-Witu-Lamu Road at a cost of Sh10.4 billion.
A committee member of an association of local contractors, decried the manner in which Chinese firms have gobbled up everything, including supervisory roles of the projects.
This member of Kenya Plant Owners and Floor Contractors, who asked not to be named, noted that for the nine years that he has been into construction he has helplessly watched the firms gobble up most Government projects.
An overseas arm of Fujian Construction Engineering Group Company, China Wu Yi, is a State-owned corporation listed at the Shenzhen Stock Exchange. By 2013, the company was reported to have 18 projects in Kenya. Helplessness by China Wu Yi's competitors is not due to the latter's competitive edge but China's deep pockets and arm-twisting conditions which have favoured not only China Wu Yi, but other Chinese contractors.
Conditionalities
Donors have also required special conditions from the part of the contractors which has pushed out local contractors, according to KeNHA corporate affairs manager Charles Njogu. "All procurement processes are guided by the Public Procurement Oversight Authority Act and the international funding partners' conditionalities," said Njogu.
According to records from KeNHA, the roads authority had awarded seven of 11 major road construction contracts to Chinese contractors as at December 2015. The firms will pocket Sh63 billion of a possible Sh90.6 billion when they complete the projects. The remaining contracts will be shared between three European contractors and one Indian contractor.
Meanwhile, the local contractors will be left with the drudgery of maintenance and supervision. And, even those projects are not guaranteed as Chinese firms have been known to take even those. And even this is not guaranteed. "We (Kenyans) have been building roads, and I am very sure we can supervise," said the local contractor. "We are being pushed out of the industry by the Chinese. So our first agenda is to protect local component of the jobs," said the member noting that the Government reneged on their declaration that 40 per cent of the projects be given to local contractors.
There are fears that the Chinese firms are not doing enough to transfer technology to locals. "Our engineering sector should be gaining from this technology so that we can become self-reliant," said the local contractor who is also an engineer.
Nonetheless, local contractors have not been good either-if anything, the Chinese firms are but lesser evils. Some local contractors are said to be both corrupt and inefficient.