Return of Senator Keg pushes up EABL profit to Sh10.3b
East African Breweries Ltd (EABL) shrugged off a difficult year to post a net profit of Sh10.3 billion in the year ending June.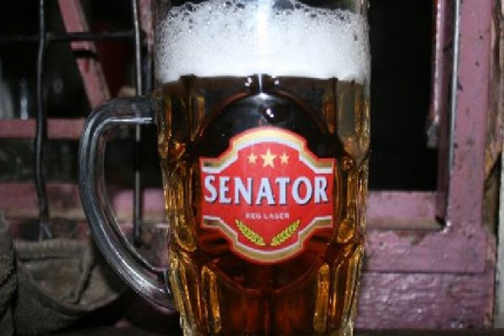 The seven per cent growth in earnings was buoyed by increased intake of spirits and the recovery of Senator brand, which was handed a lifeline after the Government reduced levies charged on the beer that targets the low-end market.
Besides Kenya's Senator Keg, which grew by 112 per cent, other emerging beers that contributed to this growth included Ngule in Uganda and Pilsner in Tanzania.
Mainstream spirits grew by 22 per cent, premium beer by two per cent and Ready-to-Drink (RTD) by three per cent. The story was different with mainstream beer, which declined by six per cent. Premium and emerging spirits also went down by nine and two per cent respectively. EABL also attributed this growth to innovation across all markets.
Most of its revenue growth emanated from Kenya (16 per cent), Tanzania (12 per cent) and Uganda (five per cent). The sharp increase in Senator's volumes saw the firm's cash flow from operating activities increase by 32 per cent to Sh27.9 billion.
"This has been an exciting year on many fronts and we are pleased to have delivered solid results. We still have a host of opportunities to unlock, not least in tapping an increasingly discerning customer base.
"I am confident that the investment we have made in our systems, brands and people will help us to take full advantage of these opportunities. We will continue to focus on innovation and prudent cost management and remain flexible to anticipate and respond to external factors in the region," said EABL's Group Managing Director Charles Ireland.
Shareholders pocketed Sh7.50 per share just as last year but had something to smile about as the listed firm offered them a special dividend of Sh4.50 per share, enabled by the disposal of Central Glass Industries (CGI) and other non-core assets.
However, the group's net sales remained flat during the review period, with the civil strife in South Sudan coupled with a negative foreign exchange having a toll on its operations.
Although the company made gross earnings of Sh32.2 billion, huge expenses and punitive taxes ate into its profit margin with the company remaining with Sh32 for every Sh100 it made in profits.
Beer has persistently been the Government's cash-cow with the State raiding the product with gusto for 'sin-tax.' Indeed, every year EABL has featured among the country's top taxpayers as it surrenders billions of shillings to government as excise duty.