Why Imperial Bank may not reopen soon
The Imperial Bank saga, which has played out over the past six months, will not be ending soon. This is after it emerged that the mountain of evidence and documentation that forensic auditors need to go through to unearth the rot is unbelievably huge.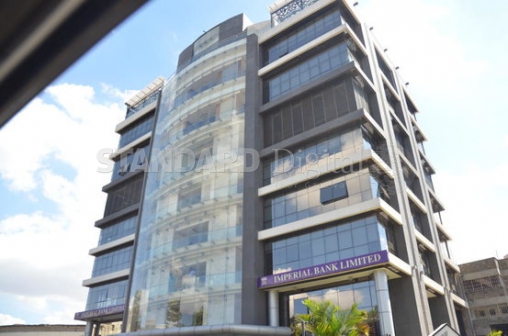 According to the Central Bank of Kenya (CBK), the evidence to be interrogated, which is about 1.2 Terabytes (TB) of electronic data is so huge that if printed on regular paper it would "stack 7,200 kilometres tall."
Put in perspective, the paper-trail would run from the Coast of Cape Town, South Africa to Alexandra, Egypt. In a press statement, CBK strikes a pessimistic tone, saying that contrary to initial expectations, more high-priority transactions, some 22,520 high-priority, need to be investigated.
With such a daunting task in mind, it is not clear how the investigators will make "progress" in three months as the CBK puts it in a statement sent to newsrooms.
"Over 700 accounts of interest have now been isolated for scrutiny, some of them connected to a few dozen related accounts," said the CBK, adding that initial expectations were that there would be a few dozen accounts of interest.
Balance Sheet
Nonetheless, some progress have been made, according to the CBK, including paying depositors a maximum of Sh1 million each. And with the assistance of Kenya Commercial Bank (KCB) and Diamond Trust Bank, payments totalling Sh6.8 billion have so far been made. This translates to 80 per cent of the depositors or 39,860 depositors being paid in full or have not claimed their balance of less than Sh10,000.
The banking regulator noted it has also taken decisive steps to recover depositors' money that is stashed locally or abroad.
"A due diligence review has been conducted on deposits and loans. While this exercise has provided greater assurance on the quality of the balance sheet, it has also revealed some intricate and close connections that compel a thorough scrutiny by forensic auditors," said the bank.
Friday, the CBK and Kenya Deposit Insurance Corporation (KDIC) will meet depositors for further discussions.