Sh200 million equipment boost for Kisumu County rice farmers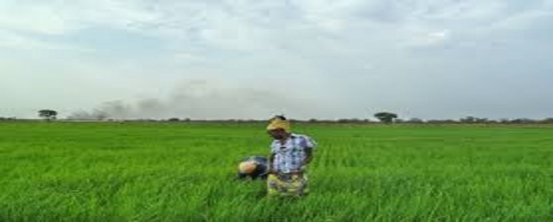 KISUMU, KENYA: Rice farming in Kisumu County has received a boost following acquisition of Sh200 million farming equipment to help commercialise the crop.
The farmers at West Kano and Ahero irrigation schemes obtained 23 farm tractors, disc ploughs and rice harvesting machines which are critical in increasing production of the commodity which currently supports several households in the region.
About 13 tractors will serve farmers based in West Kano Irrigation Scheme while 10 will be stationed at Ahero Irrigation Scheme.
The equipment is partly a grant from Japan International Co-operation (JICA), national government, while local farmers are required to foot Sh60 million.
Speaking during an event to handover the equipment to the management of the two irrigation schemes, Governor Jack Ranguma offered to help farmers in footing the Sh60 million as required by the deal.
"We are making arrangements to pay on behalf of the farmers and recover the amount from them once they are stable. I want to make rice production a flagship project for this region," said Ranguma.
The county has been banking on commercializing the crop to boost food production and create employment in the region.
"With mechanisation, you will be able to reap twice what you are reaping now since the overall cost of production will have gone down," said Ranguma, urging farmers to plough back the profits into the scheme to ensure its sustainability.
In a region where poverty is very high among many farmers because they barely make enough to cover school fees and payment for medicine when children fall sick, some children have been forced into child labour to work in neighbour's farms.
However, the coming of the machines could replace child labor.
"These machines will now help curb child labor in rice growing zones because children have often been used to grow rice instead of being taken to school," noted Ranguma.