National Bank of Kenya woos non-governmental organisations with new account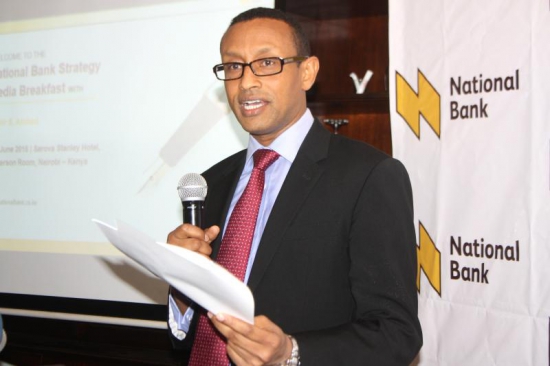 National Bank of Kenya (NBK) has launched a multi-currency account targeting non-governmental organisations (NGOs). NBK's partnership with the NGO Coordination Board to launch Thamani account is also aimed at easing the sector's multi-donor operations.
This will enable NGOs receive and pay in several foreign currencies from one account that will also have the benefits of internet banking.
Speaking during the launch in Nairobi graced by more than 50 NGOs, NGO Coordination Board Executive Director Fazul Mahamed said the innovation in banking was welcome reiterating the growing need for efficiency in the sector especially for organisations with operations in far flung locations in the region.
"We are supporting the bank in this because we believe efficiency will further promote the impact NGOs have in executing their mandate in the region," said Fazul.
National Bank Chief Executive Munir Ahmed said the launch of Thamani account on Friday will enable NGOs have at their service one of the most advanced banking products in Kenya. "As a bank, we have come a long way in our transformation since 2012. We have completed laying the foundation for the rising of a proud better bank," said Munir.
"We are now at a phase committed to delivering uniquely innovated value products for the various market segments we address. We will be making a lot of announcements around product innovation."
Besides an online banking component, a dedicated relationship manager, NGOs operating the Thamani account will enjoy zero minimum balance, zero set up fee for internet banking and free cash deposit and withdrawals. They will also have free cheque book and statements and free incoming transfers from donors.