French retail giant to set up a second outlet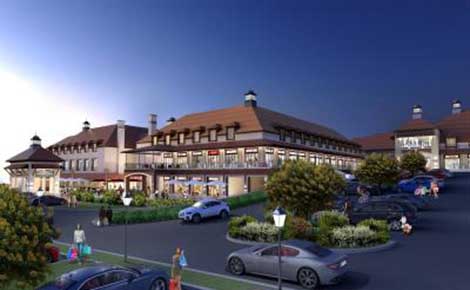 An artistic impression of The Karen Hub, where Carrefour will be based, in the upmarket Nairobi suburb. [PHOTO: COURTESY]
Nairobi; Kenya: Competition for a share of Kenya's high end shoppers market has moved a notch higher, following the construction of a second site at Nairobi's Karen area, where a French International hypermarket chain-Carrefour, will be located. The Hub- is the second such store by the multinational giant, which is also planning to set up at the Two Rivers Shopping Mall in upmarket Runda suburbs in Nairobi.
"Construction work at the site is still ongoing and we expect completion date of September 2015. This is the second location that Carrefour Hypermarket will be locating after that at Two Rivers Shopping Mall in upmarket Runda area," said Rosemary Olimba, an officer at Knight Frank, the leasing agents. The hypermarket will have a 250,000 square feet of retail area, 22,000 square feet open air piazza for events and exhibitions, parking area, modern CCTV security systems, entertainment arcade for all ages, with kids play area and large water body with walking trails.
Shopping complex
Carrefour has already leased space at the Two Rivers Lifestyle Mall, a 100,000 square feet or 16.1 per cent of the 620,000 square-feet shopping complex expected to be complete by October 2015.
On June 15, 1963, Carrefour opened the first hypermarket in France, in Sainte-Geneviève-des-Bois.
At the end of last year, Carrefour had 1,421 hypermarkets under banners, with 234 in France, 475 in the rest of Europe, 277 in Latin America, 371 in Asia, and 64 in other countries.
The two retail stores in Kenya will be operated by Dubai-based Majid Al Futtaim Retail, the exclusive franchise holders for Carrefour. The Middle East firm is part of the Majid Al Futtaim Group, the family-owned business that bought new auto dealer CMC Motors earlier this year.
The Hub Karen handled by the construction project management consultancy Betts Townsend, is putting its experience in the East African market as project opportunities increase.
The Hub Karen aims to offer local residents a varied mix of shopping, entertainment, restaurants and an office component for medical suites and professional offices.